The leadership of the Ukrainian Navy has developed tactics for attacking Russian ships: it is a Wolf Pack or a Mosquito
navy
"- when combat boats attack from several sides.
"Wolf Pack" means that we can six of us rush to a larger enemy ship
- leads TSN the words of the commander of the armored boat Alexander Regula.
It is noted that this tactic is not an invention of Ukrainian sailors. A large ship will not be able to hold at gunpoint and fire at several targets simultaneously. The six boats that make up the "Wolf Pack" are also called the "Mosquito Fleet", as it is unobtrusive.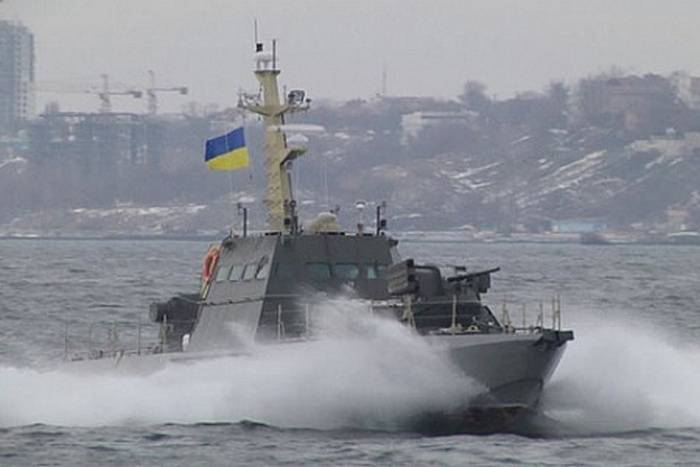 At the exercises, Ukrainian boats attacked the conditional "aggressor". The commander of the ship "Cherkasy" Yuri Fedash said that Ukraine needs the constant presence of ships with missile weapons. It is noted that Ukraine has already received several new combat boats, and soon there will be three or four more.
At the same time, in the TSN plot, the military admits that the Ukrainian Navy has an intention to return the strategic gas platforms, which were sent to Russia along with the Crimea, including with the use of combat boats.
In late September, Vice-Admiral Igor Voronchenko, commander of the Ukrainian Navy, said that his country's fleet needed anti-submarine ships to protect against Russian submarines. In August, Vice-Admiral of the Ukrainian Navy, Sergey Haiduk, announced that due to the lack of state maritime policy, the Ukrainian fleet could disappear soon. According to Haiduk, the development of the Russian Black Sea Fleet cannot be compared with the state of the Navy.
From 2014 to 2017, two new frigates with cruise missiles Caliber, four submarines with cruise missiles, coastal missile systems arrived on the Black Sea Fleet of the Russian Federation.
- He complained, adding that the Ukrainian fleet is replenished only with boats.
In April, the captain of the first rank of the Ukrainian Navy, Yevgeny Lupakov, said that if Ukraine had submarines, it would have allegedly easily defeated the Russian Black Sea Fleet, in response, State Duma deputy Ruslan Balbek advised Kiev to refrain from joking about the Black Sea Fleet, warning that the Ukrainian decision A submarine heading to the shores of the Crimea would be for them a "one-way hike," reports
"Sight"
Today, the Navy has 11 ships. According to experts, the frigate Hetman Sagaidachny, the Priluki missile boat, the Genichesk and Cherkasy minesweepers, the Svatovo and Kirovograd landing ships, the Vinnitsa corvette and the Skadovsk artillery boat are part of the Ukrainian Navy. . Plus, those same armored.