Soldiers of the Russian base in Abkhazia at the Tsabal training ground are practicing defense actions in a mountainous and wooded area during a company tactical exercise (MOUT) with combat shooting, reports
press office
Southern District.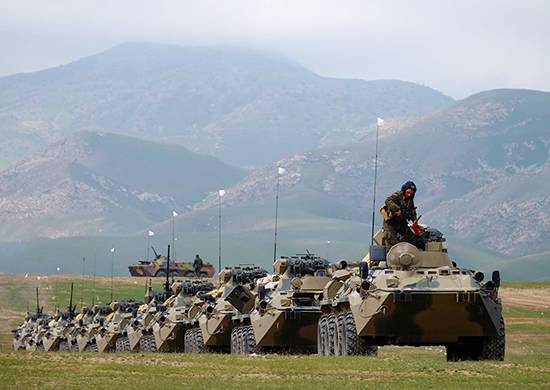 "The units of the compound were raised by alarm and secretly advanced on standard military equipment in the designated area. On the march, the military solved the tasks of repelling attacks
aviation
and the destruction of sabotage and reconnaissance groups of the conditional enemy, "the release said.
During the exercise, special attention will be paid to the "fortification equipment of the company's support station, the creation of engineering barriers and the organization of a fire system".
In conjunction with
tank
and artillery units, motorized rifles will hit about 1000 targets that mimic aviation, armored vehicles and manpower of a conditional enemy,
added to the press service.
The event is planned. It employs about 500 military personnel, up to 100 units of military equipment, including the BTR-82AM, Dozor armored reconnaissance vehicles and Grad rocket launchers based on Ural vehicles.