The Ukrainian-British company Stiletto Systems, known for its armor-piercing bullets, took up the revision
armory
systems. According to the portal defense-blog.com, the KSO-2008 and KO-016 rifles were presented at the Arms and Security exhibition held last week in Kiev.
KSO-2008 is a modernization of the Soviet SVD sniper rifle. According to the manufacturer, the sighting range of this weapon is 1000 m, and at a distance of 200 m the dispersion from the aiming point does not exceed 2,1, see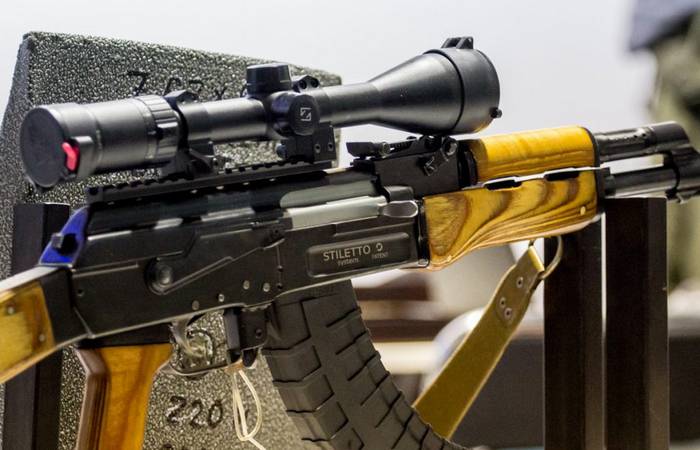 KO-016 is an upgrade of the AK-47. The developers lowered the weapon's rate of fire (up to 100 shots per minute), while significantly increasing its accuracy - when using optical sights, the range of aimed shooting can be up to 800 m.
In Stiletto Systems they indicate that they used weapons systems that were popular in Ukraine, while substantially reworking the automatic weapons and the work of the bolt group. In addition, rifle barrels were subjected to changes, which allowed them to significantly improve their accuracy.
"Warspot"