At the end of the current academic year after a forced three-year break, the Mikhailovsky Military Artillery Academy (hereafter MBAA) will produce a full-fledged graduation officer, more than 600 people, according to the Department of Information and Mass Communications of the Ministry of Defense of the Russian Federation
All MBAA graduates are in demand by the formations and units, as well as the central authorities of the Armed Forces, various federal executive authorities of the Russian Federation, first of all the National Guard troops.

- said in a statement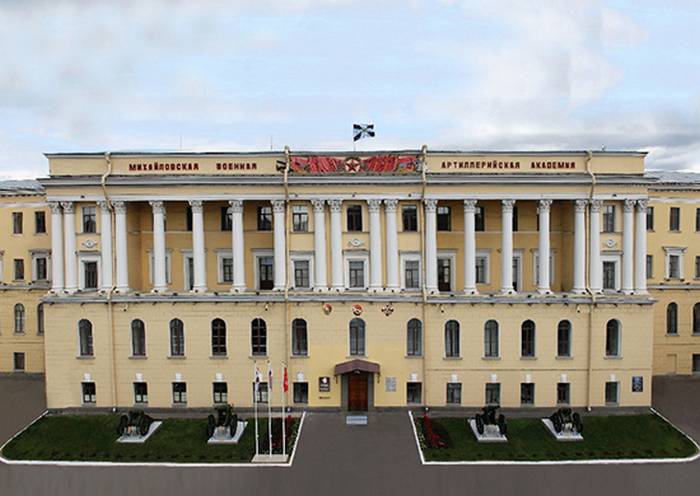 The Mikhailovsky Military Artillery Academy is the only military educational organization of higher education in the Russian Federation engaged in the training of personnel officers for rocket forces and artillery. In addition, the Academy is a leading research center conducting research in the interests of the development of rocket forces and artillery of the Armed Forces of the Russian Federation.
Over the past three years, the number of foreign military students studying at the Academy has doubled. Since 2015, the decision of the Council of the CSTO Defense Ministers of the Academy has been given the status of a basic educational and methodological organization for the training of military personnel for the CSTO member states.