The Pentagon issued to the consortium led by SAIC a contract worth $ 700 million for the development and construction of two prototypes, demonstrators of a promising infantry fighting vehicle, reports
bmpd
with reference to Defense News.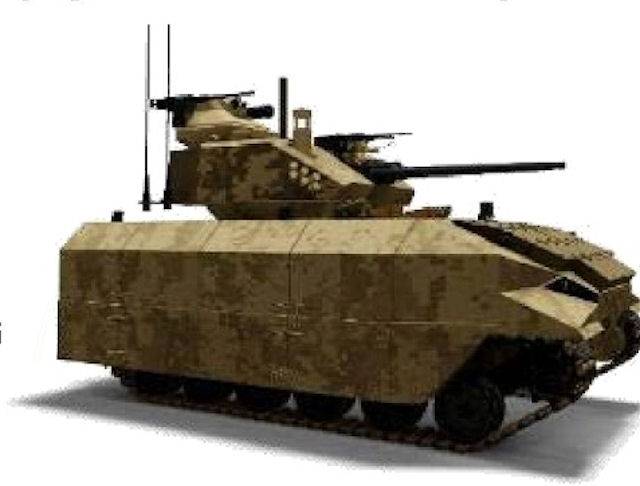 Possible conceptual appearance of a promising infantry fighting vehicle according to the Next-Generation Combat Vehicle (NGCV) program of the US Army. Image from March of 2017, the official presentation of the NGCV program. The actual appearance of the car may have little to do with this image.
Samples should be ready by the end of September 2022 and submitted for testing in 2023. The development is carried out in the framework of the Next-Generation Combat Vehicle (NGCV) program.
It is reported that the requirements of the US Army for NGCV include a crew of two people and a landing force of six people.
"It is assumed that, in accordance with the" squad-centric, mounted maneuver concept "concept, the infantry squad will thus be placed on two machines that must interact with each other. The machine must be equipped with an 50-mm automatic cannon in an uninhabited combat module and have an HP 1000 engine. for high mobility. The basis of the security of the machine should be an active protection complex, "- says the material.
The resource recalls that the US Army had previously tried to determine the appearance of the new generation BMPs as part of the Future Combat Systems programs (FCS, conducted from 1999 year and was discontinued in 2008 year), and then Ground Combat Vehicle (GCV, discontinued in 2014 year).