There is evidence that the Syrian terrorist group "Dzhebhat al-Nusra" * is specifically protected in order to "return to Plan B" and use it to overthrow the Syrian government, said Russian Foreign Minister Sergei Lavrov.
He noted that agreements between Russia and the United States on the separation of the Syrian armed opposition and Dzhebhat an-Nusra *, so that the Russian Aerospace Forces could continue bombing the terrorists, were concluded in September 2016 by Russian President Vladimir Putin and the then US leader Barack Obama these arrangements are not implemented by the American side.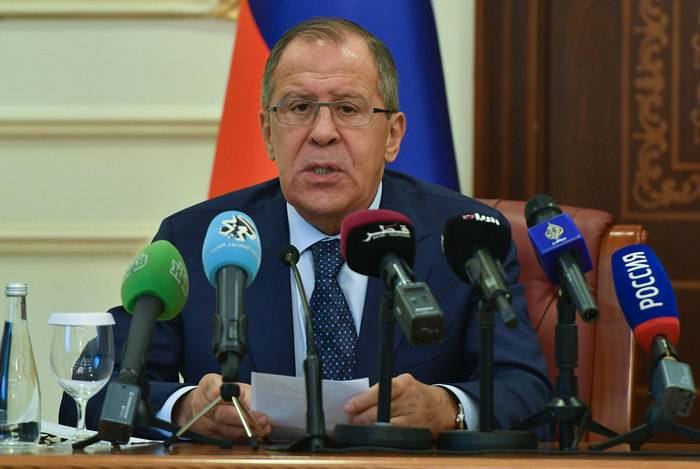 We worked very closely on Syria with the United States, even with the Obama administration ... As the crown of this work, we agreed with the Americans after the talks between Presidents Putin and Obama in September 2016 in China on how to jointly coordinate the fight against terrorism in Syria
- recalled Lavrov.
They have not been able to do this until now. "Dzhebhat an-Nusra" *, it is spared by members of the American coalition. And there is plenty of evidence that she is being protected in the event that she again has to return to "Plan B", to the plan to overthrow the current Syrian government by force. That is, we have agreed - but the contractual capacity did not work
- Lavrov complained, passes
RIA News
"Dzhebhat an-Nusra" * - a terrorist organization banned in Russia.