The crews of the MiG-31 fighter regiment of the Air Force and Air Defense Association of the North
fleet
successfully completed the interception and destruction of air targets as part of the verification of combat training for the summer training period, reports
RIA News
message of the press service of the Federation Council.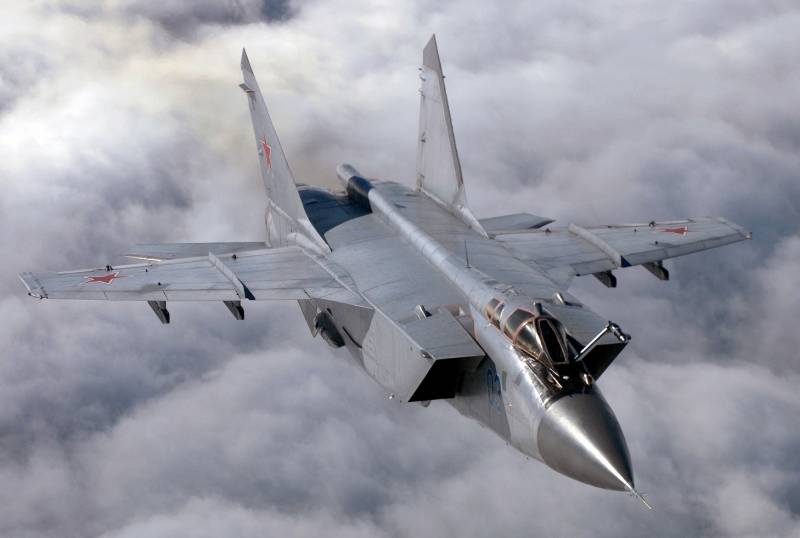 The fighters operated in pairs over the marines of the Northern Fleet. The setting of targets was provided by the Su-24 bomber pilots. They dropped bombs that simulate a conditional enemy air attack, which interceptors destroyed air-to-air missiles,
says release.
It is reported that "during the exercise, several flight shifts were carried out: the planes took off into the air to perform combat training exercises both during the day and at night." The interception tasks successfully completed eight crews of the MiG-31.
Mig-31 is a supersonic stratospheric interceptor fighter designed to combat any kind of targets in a wide range of altitudes and speeds. The capabilities of the radar with an active phased array and fire control systems allow the aircraft to detect and hit the enemy at a considerable distance.