India sent companies from Russia, the United States and Germany a so-called "request for information" on anti-torpedo protection, but from the three countries only the Russian Federation produces such systems in series, according to
News
.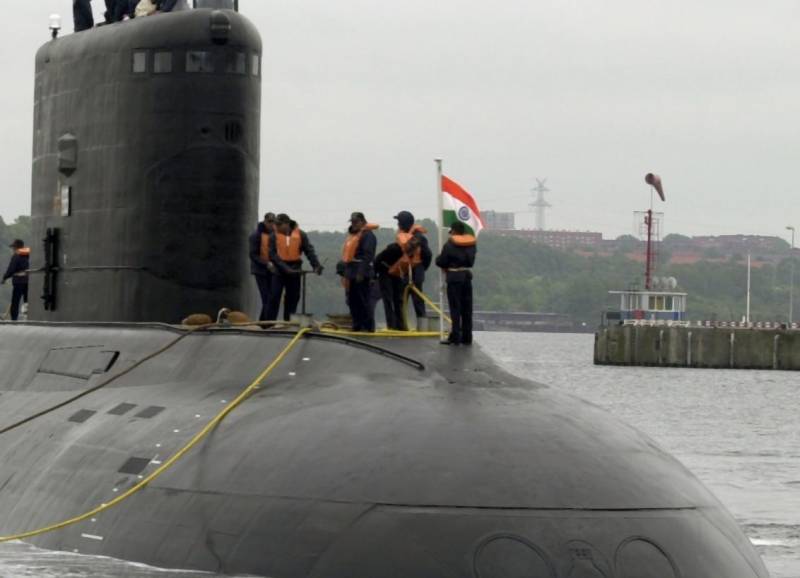 The concern MPO-Gidropribor did not disclose the details, but confirmed to Izvestia that they are ready to offer the necessary equipment to the Indian side.
There is potential and groundwork. Concern "MPO-Gidropribor" has experience in the development and mass production of devices GPA and anti-torpedo protection. Today, the concern is able to fulfill any order - from the development to the mass production of anti-torpedo protection devices of various calibers that are available on submarines - from 124 mm to 533 mm,
told the company representative Vitaly Sudarchikov.
"Russia is considered to be the favorite of the upcoming tender, since Indian submariners are already exploiting Russian acoustic traps MG-74МE, and on surface ships of the Indian Navy are package torpedoes" NKT-NK ". However, in this case we are most likely talking about a more complex system — torpedoes-interceptors for submarines, "the newspaper writes.
According to a specialist in marine underwater
arms
Vitaly Lunev, Russia is the only country where anti-torpedoes are adopted.
The Americans and Germans are only developing and testing them, they have not yet been put into service, and we have ready-made complexes. Moreover, with a certain refinement, Russian anti-torpedoes can also be used with the Scorpen-type submarines built according to the French design. Counter torpedoes are used through standard torpedo tubes. Certainly, improvement from the point of view of the software is required, but it is quite possible,
said Lunev.