October 15 1935 was laid the first Soviet series of large warships - cruisers project 26, reports
press office
Ministry of Defense of the Russian Federation.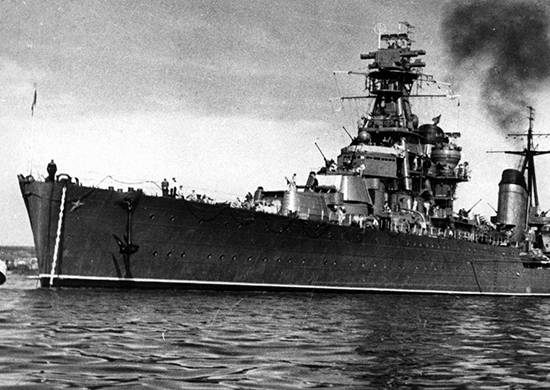 According to the agency, the light cruisers of Project 26 "were intended to ensure the fighting of submarines at their bases and at sea, reconnaissance and support of reconnaissance and attacks of destroyers, attack (reflection) of the enemy's landing and support of their tactical landing, participation in the combined strike of forces
fleet
on the enemy at sea, battle with enemy cruisers. "
It is reported that "construction was started with the bookmark 15 of October 1935 of the year on the stocks of 1 number of plant No. 198 named after A. Marty" Order No. 297 "of the cruiser Voroshilov, and of 22 of October 1935 of the year at plant No. 189 named after S. Ordzhonikidze in Leningrad laid the lead ship Order No. 269 - the cruiser Kirov.
During construction, with the help of Italian specialists, the latest technologies were mastered. The hull structures were previously connected on assembly bolts with subsequent riveting. For the first time in the domestic shipbuilding, all the main and part of the auxiliary mechanisms of such a large ship were mounted on the slipway. Used, albeit to a limited extent, electric welding, which had just begun to be implemented in shipbuilding,
says release.
The rigging was completed in record time - in one year and 38 days. 30 November 1936, the cruiser "Kirov" was launched. The construction work on Voroshilov lasted for 20 months, it was launched on 28 in June of 1937.