Between the Iraqi troops that entered the province of Kirkuk and the Kurdish units of the Peshmerga, clashes occurred,
RIA News
message channel Al-Sumaria.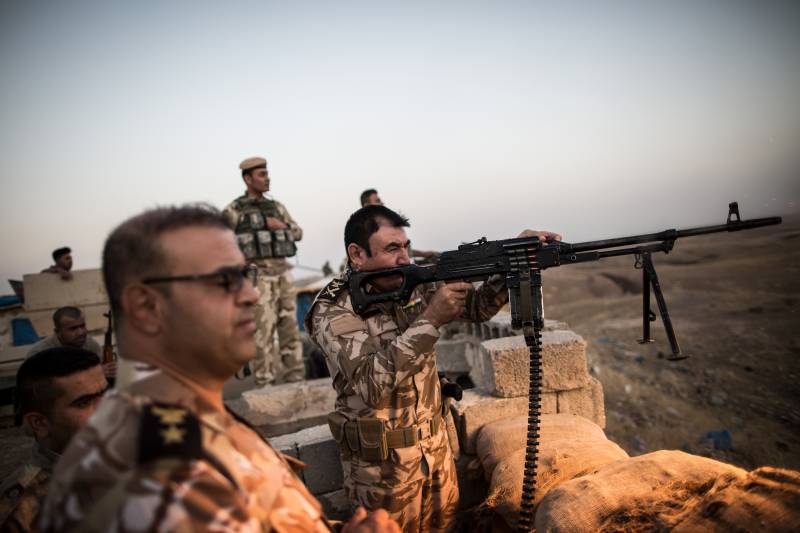 Clashes occurred between the armed forces of Iraq and the Peshmerga in the industrial region of the southern part of the province,
said a military source channel.
According to media reports, the Kurds managed to set fire to four vehicles of the Iraqi army.
At the same time, the Peshmerga was ordered not to attack first.
President Barzani ordered all units of the Peshmerga not to initiate clashes, but if the paramilitaries opened fire, the Peshmerga was given the green light to use all the possibilities to resist them,
the adviser to Kurdish President Hemin Hawrami said.
On Monday night, Iraqi Prime Minister and Commander-in-Chief Heydar al-Abadi ordered security officials to ensure security at military bases and government facilities in Kirkuk province. He also asked the military to avoid confrontation with the Peshmerga.
Earlier, Baghdad accused the Kurds of using non-state formations for the defense of Kirkuk, in particular, the Turkish Kurdistan Workers' Party (PKK), calling it a declaration of war.
The leadership of the Kurdish region has denied the charges.