At the Inter-Parliamentary Assembly in St. Petersburg, which brought together about a hundred chairmen of parliaments from different countries of the world, the head of the North Korean delegation, An Dong Chun, said that he was addressing his colleagues when the very fact of the continued existence of his native country was threatened. He recalled the speech of the American President Donald Trump, in which he announced that the United States was ready to destroy the DPRK.
According to An Dong Chun, the Democratic People's Republic of Korea, by definition, can no longer refuse to further improve its nuclear missile program.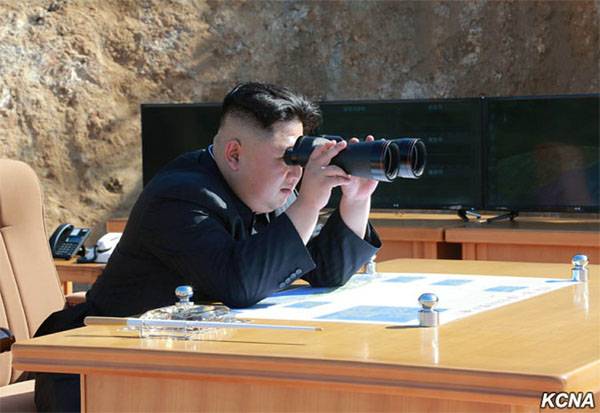 From the statement of the North Korean parliamentarian:
Against the backdrop of a frankly hostile policy toward the DPRK, our nuclear deterrence programs remain the main opportunity to protect the people. We have no choice but to develop our nuclear potential to defend ourselves.
Before the speech of An Don Chun, a representative of South Korea was standing at the podium. According to a parliamentarian from Kazakhstan, North Korea should immediately sit down at the negotiating table. This was pronounced against the background of the start of the Navy RK and the US Navy joint exercises, which involved the American aircraft carrier, several destroyers, a nuclear submarine, as well as special forces, trained on the potential liquidation of foreign heads of state.
The North Korean delegation left the hall at the moment the Southerner began to speak.