The international site for collecting all kinds of petitions began to amaze more and more. Site user Alexey Evstratov suggests that the Russian Orthodox Church rank Natalya Poklonskaya, a State Duma deputy, among the "saints." The author of the petition states that this must be done in connection with the "struggle of Natalia Poklonskaya against evil" and the fact that Poklonskaya was the first and only "to see the outflow of the bust of the sovereign and emperor Nicholas II."
From the text of the petition:
I am sure that Natalya Poklonskaya, the first who saw the peace-flowing bust of Nicholas, who, not sparing herself and her life, leads an inapplicable fight against evil, is a worthy candidate for canonization during her lifetime. (...) The canonization of Natalia Poklonskaya will help her strengthen the struggle over the black forces of evil.
The same author claims that Poklonskaya is "sinless," which adds "arguments in favor of canonization in life."
The Russian Orthodox Church reacted extremely negatively to this kind of proposal. In an interview with urban
News
"Moscow"
Deputy Chairman of the Synodal Department for Relations between the Russian Orthodox Church and Society and the Media Vakhtang Kipshidze said that the initiative does not look serious.
From his statement:
I believe that this initiative has nothing to do with the Russian Orthodox Church and is launched by at least stupid people. I think that the question of implementing this initiative is not serious at all. This is not something unlikely, there is absolutely nothing to even discuss. I am not sure that people who come forward with such initiatives generally have some idea of ​​the Orthodox tradition. Moreover, I do not rule out that they are trying by such actions to question the ecclesiastical ideas about canonization as such.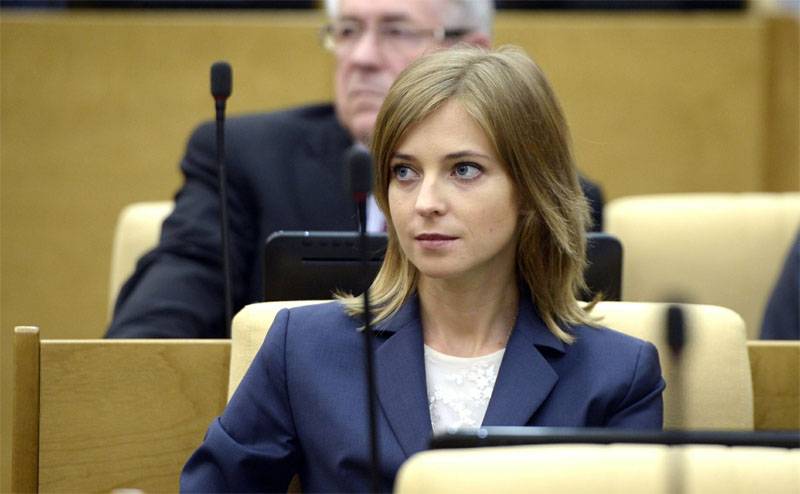 Recall that earlier in the Crimean diocese refuted the statement of Natalia Poklonskaya that the bust of Nicholas II zamotochil.
All this
история
It reminds some kind of phantasmagoria and says that individual members of parliament, by all appearances, have too much time free from the implementation of legislative measures.