The incident with the ship that delivered the coal occurred at the Yuzhny seaport near Odessa. The cargo ship "Conquistador", flying the flag of Malta, crashed into the pier, damaging not only the pier itself, but also its own hull. About it reports the Odessa edition
Odessa.net.ua
.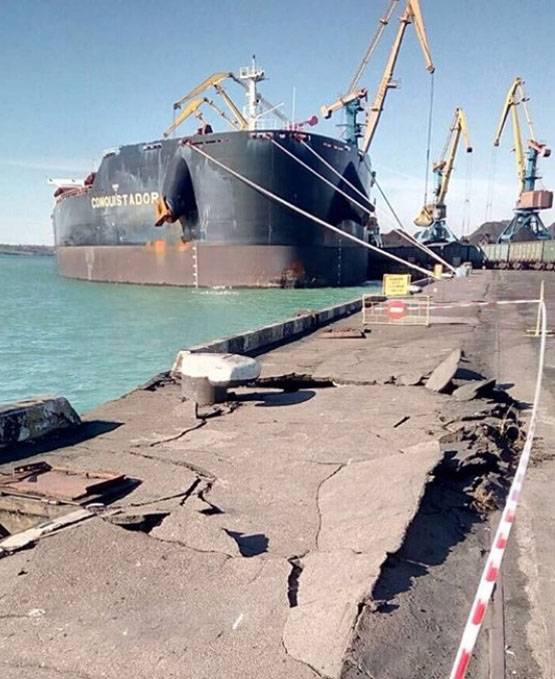 At the same resource it is said that the ship "Conquistador" arrived with a batch of coal from the United States. The total displacement of the vessel is about 100 thousand tons.
Moreover, the Odessa media claim that because of the damage caused by the error of the pilot, the pier and the ship were damaged for hundreds of millions of hryvnias.
Another Odessa portal
"The Duma"
declares that there was no significant damage and that there was coal not from the USA on the ship that arrived at the port of Yuzhny. It is not reported if the coal is not from the United States, then from where it was delivered to Ukraine by a foreign cargo ship.
We will remind that earlier the President of Ukraine Petro Poroshenko reported that an agreement was signed with Washington on the supply of coal from the United States of America for Ukrainian power plants. The bloggers revealed the fact that the ship, unloaded in the Ukrainian port, then entered the Russian port of Novorossiysk. This gave reason to suspect the scheme of buying coal from Russia, which then under the guise of its own was supplied to Ukraine by American companies.