From the US, reports of an explosion at an oil rig located on the salt lake of Pontchartrain in St. Charles County of Louisiana. The explosion and fire injured at least six people involved in the process of oil production. To evacuate the personnel of the platform, rescue boats and boats were sent to it.
The representative of the local police department said that two people from among the wounded are in serious condition. Local media reported that one of the employees of the oil platform was missing.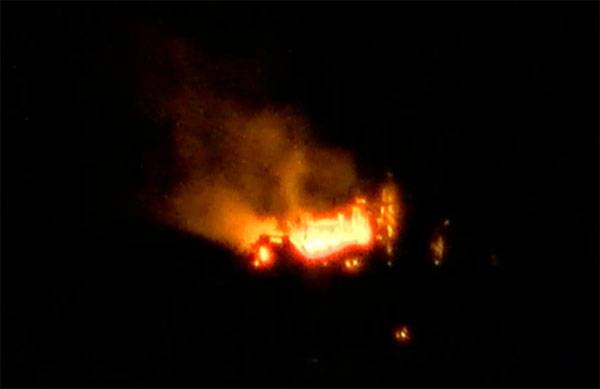 Noise from the explosion was heard and a few km from the platform. Locals report that the flames erupted on the rig, could be seen from an impressive distance. It literally illuminates the surface of the salt lake. In extinguishing the fire and evacuating the wounded involved not only boats, but also helicopters.
In the state of Louisiana and the company that owns the platform, establish the causes of the explosion. In this case, as stated, is "the consideration of all possible versions." About what version of the incident is considered a specially formed commission, to this minute is not reported.
In the local press they write that during the fire on the drilling platform, the air was saturated with a smell similar to a supply of burnt rubber. This smell is felt within a radius of over 20 km.