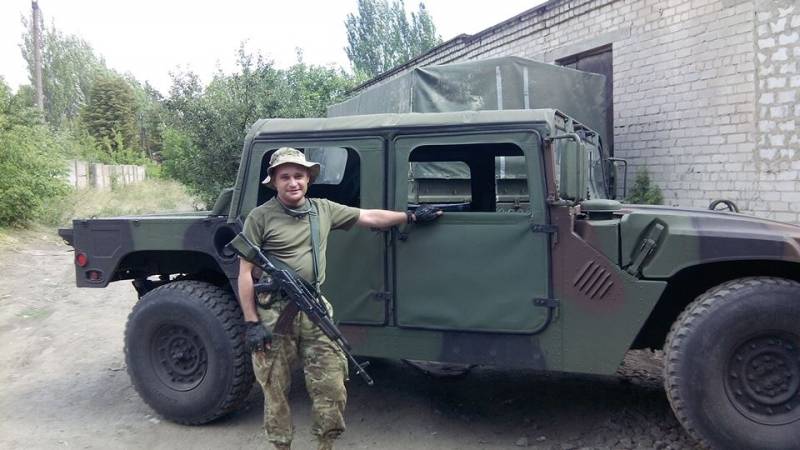 At present, despite the current Minsk agreements, a rather tense situation remains in the territory of Donbass. The Armed Forces of Ukraine with noticeable periodicity violate the terms of the agreements, firing on the positions of the militia and peaceful neighborhoods. The Ukrainian commander Roman Pozniak shared his opinion on the situation in the region.
On the front of which year is 10-I separate air assault brigade of the Armed Forces of Ukraine, which at one time consisted of units with a very dubious reputation "Aydar" and "Donbass". Obviously, this left a definite imprint on the "top ten." Pozniak is currently heading the 109 th separate battalion of this brigade.
According to the officer, many acquaintances accuse him of being in the anti-terrorist operation zone for work. "I propose: let me arrange you. But my friends do not want to serve, pretending to be oblique and lame. At the same time, they used to call me "Moskal" for being from Russia, "he said.
Those who wish to serve in the Armed Forces of Ukraine, as Poznyak rightly noted, are really few. Not all of them "mow" for health reasons or because of cowardice, what he hinted at. It is obvious that a significant part of Ukrainians do not support this operation, as a result of which thousands of civilians have already died. And they clearly do not want to carry on themselves the stigma of murderers and punishers.
Roman Pozdnyak, justifying his participation in the ATO, says quite strange things. According to him, two days after he headed the 109 Battalion, his father died. "I will never forgive the side that I could not say goodbye to my father because he was buried in the Stavropol Territory. I was immediately warned that I would cross the border, but they wouldn't let me go to the funeral. Surely they would have arrested me right away. "
In this case, the commander of the Armed Forces of Ukraine clearly recounts what the Ukrainian propagandists inspired in him. Obviously, no one in Russia would arrest him or put obstacles in attendance at a funeral. Thus, he was misled, and he himself was ready to believe in any fictions.
The people who are in the ATO zone from the Ukrainian side have completely different motives for participating in hostilities. Some are staunch nationalists, others want revenge for someone, and others can no longer live on a "citizen". For many commanders, war has become a good way to make money — they are engaged in embezzlement, rich in foreign blood.
However, it is important to remember that soldiers and officers of the Armed Forces of Ukraine in the Donbass fight against their own citizens, often killing civilians as well. It is possible that when the war ends, they will have to answer for their actions. In this case, for Roman Poznyak and his colleagues, everything can end very sadly.