The leader of the Ukrainian Movement of New Forces party, Mikhail Saakashvili, spoke in Kharkov to local residents and urged everyone to go to Kiev on October 17 to clear power in the country from "rot and evil."
Let's show 17 of October - today we have already shown - to all these hucksters that Ukraine is not tired, that there is intelligence in Ukraine, that people who know how to fight, in Ukraine there is, that there is the will to win in Ukraine, and Ukraine will win them and the outside the enemy. Ukraine will become a single superpower in Europe, which will set the rules of the game in Europe, and for each of us it will be a decent life.
- declared the ex-governor of the Odessa region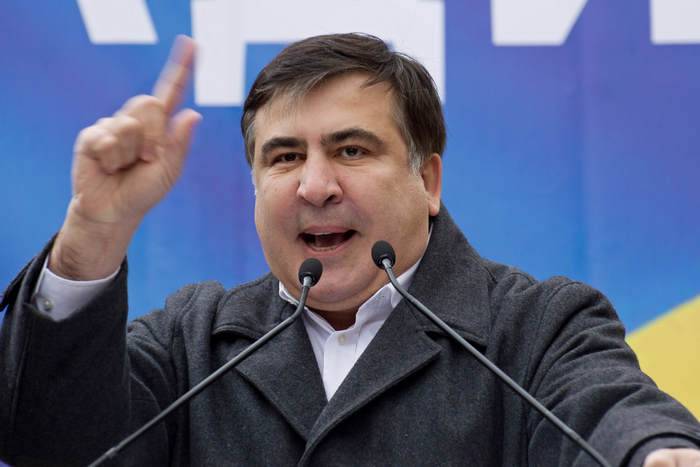 In the course of his speech, he also declared Ukraine's great potential and the need for its implementation to "drain the swamp" and "break through the rot and evil", which, according to him, gathered in power in Kiev.
Saakashvili also said that there are some volunteers who are ready to provide buses for everyone who wants to come to the rally in the capital. "Let's fight together," he urged.
Earlier, the leader of the New Forces Movement party announced that on October 17 he and his supporters "will make demands of this power." Up to this point, according to him, he will travel around Ukraine and "collect people's demands for power." Saakashvili also repeatedly stated that he did not want any posts in Ukraine, reports
TASS
.