Israeli Prime Minister Benjamin Netanyahu called on the international community to support Donald Trump in an effort to correct the atomic deal with Iran, which retains the possibility of creating nuclear bombs, reports
RIA News
.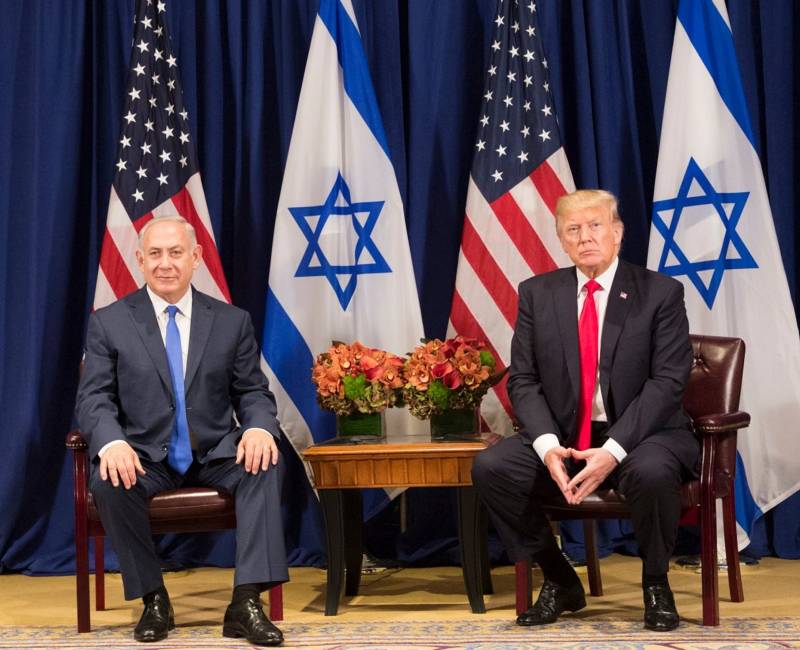 At a government meeting, Netanyahu continued to praise Trump, who on Friday introduced a new strategy for Tehran. The American president announced additional sanctions against Tehran and promised to tighten the agreement signed two years ago between Iran and the "six" great powers, including the United States.
From this agreement it is absolutely clear that if nothing changes, then in a few years Iran will have a nuclear arsenal. The deal does not interfere with this, but paves a guaranteed way to create an enrichment system (uranium) that can allow Iran to quickly acquire dozens of atomic bombs,
said Netanyahu.
The decision of President Trump allows to adjust the nuclear agreements and stop the growing aggression of Iran in the region. I believe that every responsible government and anyone who seeks peace and security on the planet should take advantage of the opportunities that were opened by the decision of President Trump,
he declared.
The prime minister also welcomed Trump's decision to impose sanctions on the Islamic Revolutionary Guard Corps. He called this power structure "Iran's main tool for spreading terror in peace and aggression in the Middle East region."