The State Committee for National Security of Kyrgyzstan called the words of the presidential candidate from the opposition, former Prime Minister Omurbek Babanov, "without ground",
RIA News
.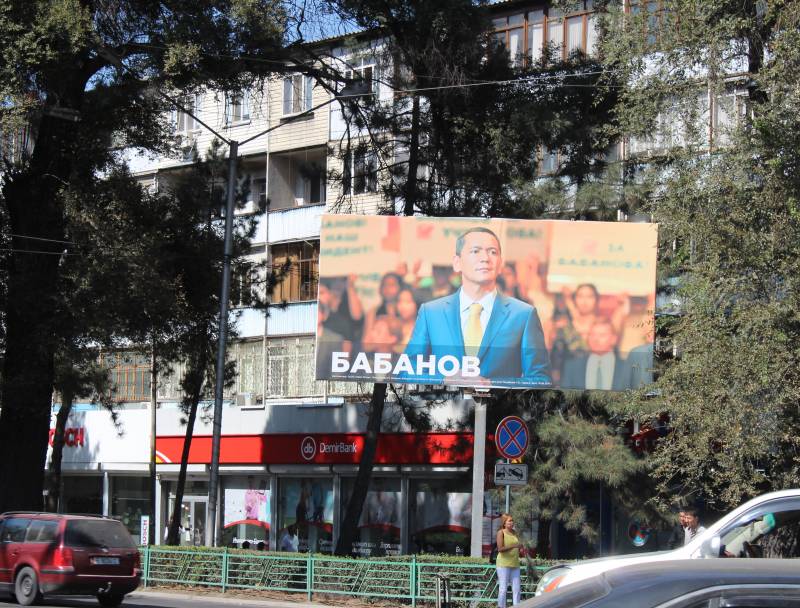 Recall today in Kyrgyzstan are presidential elections. 11 candidates are applying for the main post of the country. The current President Almazbek Atambayev, according to the provisions of the constitution, he can not claim a new term.
The oppositionist made accusations to the authorities after President Almazbek Atambayev during a vote at a Bishkek polling station said he changed his mind about Babanov after reporting security officials about "preparing for the riots." "I understood where the funding came from," and the security forces "still told me in 2011 that his (Babanov) place was in prison," the president said.
Babanov, in turn, announced that the provocation must be waited by the current government. "My team and I will not participate in any provocations," he added.
The presidential candidate also stressed that the "distribution
weapons
to the militants, "he heard from the words of Atambayev, and this information disturbs him greatly."
In connection with this statement, the State Committee for National Security of the Kyrgyz Republic considers it necessary to note that Babanov's statements are insignificant and have no basis. We offer citizen Babanov to provide the public with the information on which his public statements were based. In the absence of those, we will assume that the presidential candidate has misled the public,
said the National Security Committee.
This morning, the security forces reported that they had detained a group whose members were preparing armed unrest in Kyrgyzstan after the elections and "have been actively searching for weapons and ammunition for them in the past few days to participate in the riots and seizures of administrative buildings of state authorities".
A week ago, the leader of the political party "Kyrgyzstan", MP Kanatbek Isaev, as well as a member of the political party "Mekenchil" Melis Aspek, were detained in Bishkek, who were accused by the special services of "preparing a violent seizure of power" in the event of the loss of Babanov's election.