To talk about the fact that Pyongyang began negotiations with Seoul or Washington is currently not necessary, reports
RIA News
Statement by the representative of the DPRK delegation to the Assembly of the Inter-Parliamentary Union (IPU) in St. Petersburg.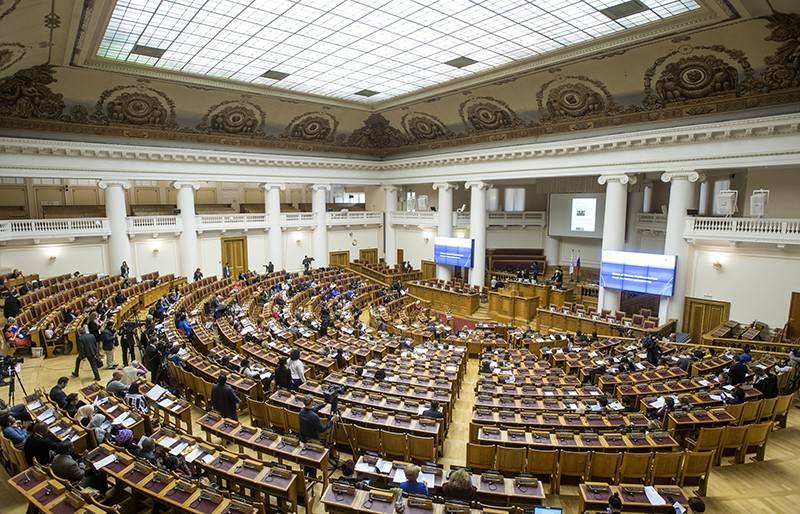 The agency interlocutor did not give his name.
No plans yet,
he said, answering the question whether the meeting is planned on the margins of the IPU.
Under the conditions of the upcoming joint exercises of the United States and South Korea, and also taking into account the unprecedented sanctions of the States, how can you talk about sitting at the negotiating table?
added interlocutor.
Donald Trump from the UN podium "stated that he denies our state, and spoke out with the threat of complete annihilation of our state," the representative of the DPRK recalled.
You know that the UN is a sacred place, and such a statement from the UN arena shocked us very much. Based on this, we can assume that Trump is a gangster or inhuman person. Trump's predecessors did not allow themselves such words
he noted.
As long as the US "does not eliminate the nuclear threat, and until they stop the hostile policy towards our country, we shouldn't talk to them - either with South Korea or with the US," the source stressed.