Foreign policy in the United States is done by people who do not understand anything in it,
RIA News
statement by a member of the Federation Council Alexei Pushkov.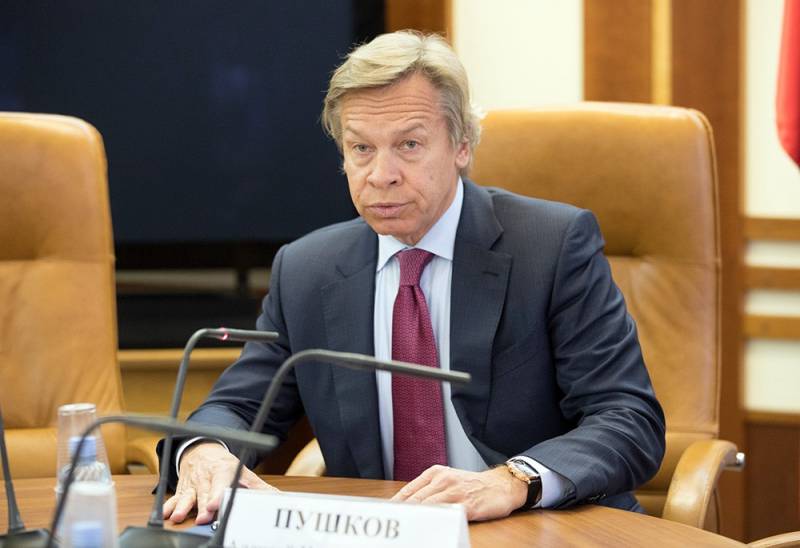 The actions of the USA are less and less determined by logic. As a result, they will achieve Iran's withdrawal from the deal, and then they will begin to "solve" the problem created by them,
wrote Pushkov on Twitter.
It was (US Permanent Representative to the UN Nikki) Haley pushed Trump to the venture with the release of an agreement with Iran. People who do not understand it are engaged in US foreign policy,
added senator.
Recall, on Friday, Donald Trump refused to officially confirm to Congress that Iran was complying with the agreement on the nuclear program. The president also said that his team would work with Congress on "serious flaws in the international agreement" with Tehran, and promised to introduce new sanctions against Iran for supporting the terrorists.
In turn, Iranian Foreign Minister Mohammad Zarif said that the country would withdraw from the agreement if the West attempts to restore sanctions.