Recently, the first deputy head of the presidential administration, Sergei Kiriyenko, announced the start of a large-scale project called "Leaders of Russia". In essence, this is a competition held by the presidential administration. The All-Russian Competition, which ultimately (as planned by the organizers) will allow saturating the personnel reserve with promising specialists who can end up in the chair of municipal, regional and federal leaders, heads of large business projects. As Sergey Kiriyenko himself noted, it turns out to be "not due to cronyism," but solely on the basis of achievements in his own workplace.
Sergey Kiriyenko quotes
Press Service of the RANEPA
(Russian Academy of National Economy and Public Administration):
We understand that all project participants, starting with participants in the regions, of course, fall into a certain pool of personnel reserve. We presume that even a person who did not make it to the Russian finals, but got to the district finals, these are already promising and talented people, motivated. Such people will get more attention at the regional level. From the winners, we will select the second stream of the Higher School of Public Administration (VSHGU) training program at the RANEPA, from the first stream of which quite a large number of people were elected president for appointments including to senior regional posts.
At the same time, it is noted that neither for the participants of the competition nor for its winners there is no strict coercion to continue their activities precisely as an official of one or another level.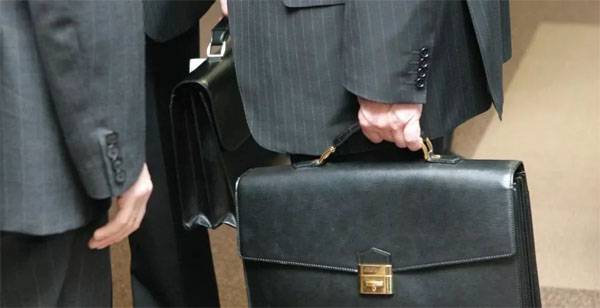 Sergey Kiriyenko, who himself turned out to be the youngest prime minister in his time
stories
in modern Russia, he noted that, in fact, a "vertical elevator was opened with strong state support, where" everything depends on the person himself ".
This vertical elevator, as the deputy chairman of the presidential administration calls him, is in question.
The main selection is carried out on the basis of the age of the candidate for the "leaders" and his experience. Thus, an applicant for the right to call himself a representative of "leaders of Russia" should be a Russian citizen who is not older than 50 years with a management experience of at least 5 years. If the leader of Russia wants to see himself as an applicant under the age of 35 years, then the criteria for management activities are reduced to a time period - from 2 years.
What exactly is meant in this situation by management activity is not entirely clear. After all, you can manage a large enterprise, and you can own your mother-in-law, decorated by someone, for example, as an accountant in an LLC, in the staffing table of which is a 2-3 person.
On the other hand, if a person is already managing a large enterprise, then, one must assume, he has already been seen "at the top", and therefore it is hardly essential for him to participate in some kind of competition that recognizes his merits on paper.
Here I would like to hope that the variant of management activity during registration in the competition will nevertheless be taken into account scrupulously - without formalism. By the way, we also need to talk about formalism, but a little lower. So far, about the contest "Leaders of Russia".
The official
competition website
it is reported that when applying before November 6 by a person who is eligible for age and management criteria, you can end up with an educational grant worth 1 million rubles, mentoring from well-known business executives and government officials, as well as enter the development program of personnel management reserve.
Among the non-governmental mentors listed on the site: director Fyodor Bondarchuk, director general of the First Channel Konstantin Ernst, general director of the All-Russian State Television and Radio Broadcasting Company Oleg Dobrodeev, general director of the Magnit retail chain Sergei Galitsky. A sort of "Star Factory" ... The producer, as such, though not yet enough.
Although why "not enough"? Among the producers of the project is quite possible to include political and economic mentors. In particular, this is Assistant to the President of Russia Andrei Belousov, Governor of the Kaliningrad Region Anton Alikhanov, Governor of the Tula Region Alexei Dumin, Chairman of the Board of Directors of Gazprom Viktor Zubkov, Chairman of the Center for Strategic Research Alexey Kudrin. Even the Minister of Defense Sergey Shoigu and the Minister of Foreign Affairs Sergey Lavrov were pleased with this list.
By and large, the competition is ambitious, the list of mentors is diverse, and therefore, in the end, something may well grow together. Already more than 40 thousands of Russian citizens have applied, feeling in themselves the leadership skills and established qualities. The contest, by the way, is free.
However, to the question of formalism. It is not a secret to anyone that informing about the achievements of a single person in practically any field of activity (be it a business or a public sector, including the structures of medicine, education, law enforcement agencies) is often associated with incredible amounts of paperwork. And often, in practice, it turns out that the more successful is not the person who's success is connected with real affairs, but the one who has filled out the required papers more and more with the "achievements" of those who report. And if there are achievements not on paper, but in fact, the controlling bodies cannot check for a variety of reasons, and they do not always want to. There is a piece of paper certified by this and that, which means that everything is great - the list is recognized and hemmed - catch the response paper in the form of a certificate, category, etc. Not enough to the right level - take part in an additional (yes even remote, and even from the questionable structure of the competition), fill in another five or two pieces of paper, and now you are already a qualified specialist - five minutes later the leader of something there. Is there a job for which there is simply no time to fill out papers? - well ... then excuse me ... without clerical skills and management skills as such - another time. Fill in the tablet, put points on your successful activity, then come in ...
Now a few words about "without cronyism." It is possible, of course, to give examples of when a person, as they say, "from among the people" really reaches certain heights in leading spheres. But these, frankly, are isolated cases for our country, which is frankly sad. Besides, Sergei Kiriyenko could hardly have risked his successful career if it were not for the high status of his father - Ph.D., professor, head of the department of political science at Gorky University Vladilen Israel. Would you have become a famous director Fedor Bondarchuk without your great father? Who knows, who knows ... Some were helped by the names of their parents, others - the names and statuses of the parents of the spouses, the third - acquaintances in universities, etc.
Those who have no professors, folk artists or millionaires among their relatives and close friends who have earned their living by honest and unbearable work, according to a realistic formula for success, in our country (and not only in our) to climb the career ladder rather than fellow citizens who have it. One can argue with this, citing examples of exceptions, but the fact of the matter is that exceptions only confirm the rules. This, of course, does not mean at all that if your father is a minister or a scientist, you cannot build your own career. But in most cases, a career is built more successfully in such people. By definition...
In general, it is interesting to follow the competition, at least in order to find out who will end up on the list of "Leaders of Russia". I would like to hope that all of them will be people worthy and able to benefit millions of other citizens.