Tehran may withdraw from the agreement on the atom, if the Western countries try to restore sanctions, reports
RIA News
Statement by Iranian Foreign Minister Mohammad Zarif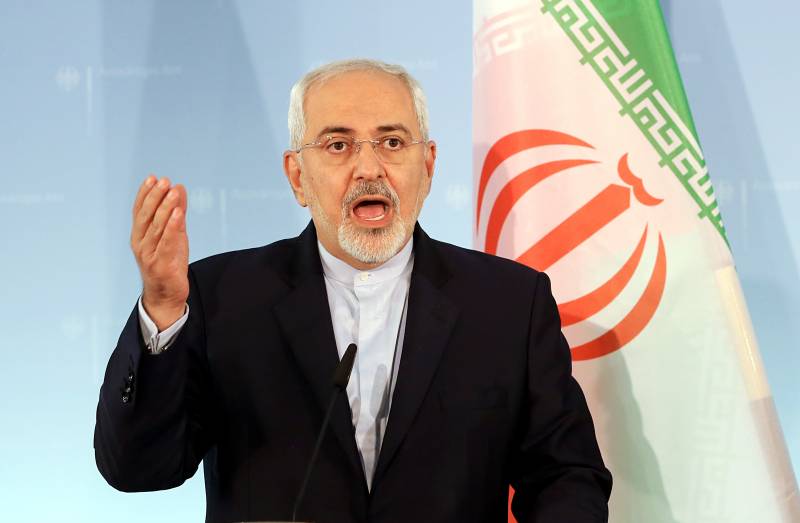 If Iran at some point feels that the actions taken by the opposite side in the matter of lifting the sanctions are insufficient for the Islamic Republic, then Iran will have several options, and one of them is the exit from the current nuclear deal,
said the minister.
He clarified that in the case of restoration of sanctions in areas of particular interest to Tehran, including oil trade and sale of aircraft, the Iranian authorities "reserve the right to decide on their presence in a nuclear transaction."
The Foreign Minister also noted that the speech of Donald Trump on Friday showed "the absence of any strategy on Iran" in the United States. At the same time, he stressed that Iran's defense and missile programs "will never be negotiable."
On Friday, Trump refused to officially confirm to Congress that Iran was in compliance with the agreement on the nuclear program. He said the administration will work with Congress on "serious flaws in the international agreement with Iran," and promised to introduce new sanctions against Iran for supporting terrorism.
Recall Iran and the "six" international mediators (Russia, USA, Britain, China, France, Germany) reached a historic agreement to resolve the long-standing problem of the Iranian atom in July 2015. A Joint Comprehensive Action Plan was adopted, the implementation of which removes previously imposed economic and financial sanctions from Tehran by the UN Security Council, the US and the EU.