The Ministry of Defense of Poland declares that during the decryption of the records of the flight recorders of the presidential Tu-154, which crashed near Smolensk, a "sound of an explosion" was detected. It is noteworthy that they were able to "detect" the sound only after more than seven years after the crash that claimed dozens of lives, including the life of Polish President Lech Kaczynski.
The discovery of "sound" was announced by the Minister of Defense of Poland, who continues to demonstrate the facts of his own inadequacy.
Matserevich:
We found on the recording of one of the flight recorders the moment of the explosion. The sound has been identified. Now we are engaged in its analysis and the exclusion of other interpretations on this record.
In other words, a new Polish commission a priori drives the results of the study to ensure that the sound is just the "explosion sound".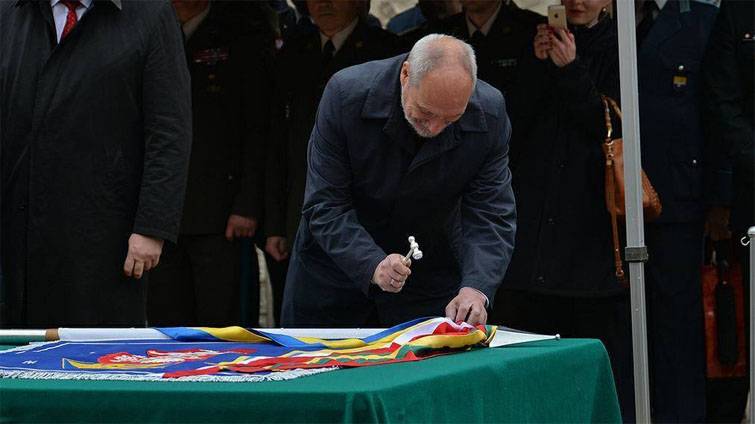 Matserevich:
As a result, we will present all the conclusions of the commission and name the perpetrators of the crash of the airliner.
Earlier, one of the representatives of the Polish commission announced that traces of explosives were allegedly found on the left wing of the Tu-154.
In 2011, Polish specialists who participated in identifying the causes of the crash together with experts of the Interstate Aviation Committee, came to the unequivocal conclusion that the cause of the collapse of the liner near Smolensk was a decrease below the allowable height in poor visibility conditions and a collision with a tree (after which the aircraft a few meters above the ground). The transcript of the recorders and the study of the remains of the victims of the tragedy made it clear that the crew commander was not allowed to go to the alternate aerodrome by a person who was drunk in the cockpit.