Syrian government troops, together with coalition forces, regained control over the city of Meyadin (Deir-ez-Zor province), knocking out militants from the Islamic State terrorist group (IG, banned in the Russian Federation). This was reported on Saturday by SANA.
According to him, during the joint operation, many militants were eliminated. Until now Meyadin was the largest settlement, which remained under the control of the IG *.
At the same time, the headquarters of the US-led coalition to combat IS * in Syria did not confirm the complete release of Raqqi from terrorists, reports Reuters.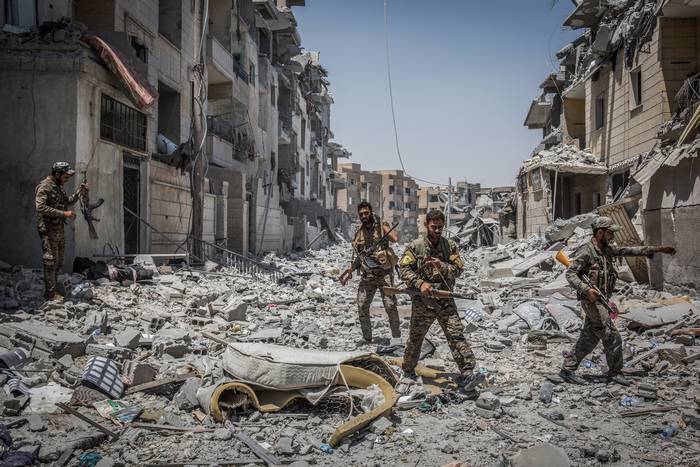 Coalition spokesman Ryan Dillon said that over the past 24 hours about 100 jihadists have been laid down
weapon
and were moved outside the city, but in the foreseeable future, the battle with the militants will continue.
We are waiting for heavy battles in the coming days and we still don't give exact dates when, in our opinion, the IG * will suffer a complete defeat
- quotes his words agency.
Representatives of the Syrian Kurds confirmed this information.
Fighting continues in Rakka. IG * on the verge of defeat. Today or tomorrow the city will be liberated
- Representative of Kurdish National Self-Defense Detachments (YPG) Nuri Mahmoud told Reuters by telephone.
Earlier on the complete victory over the militants in the "capital of the IG *" reported with reference to its sources channel Al Arabya.
Terrorists seized Raqqa in 2013, since it has been considered the unofficial capital of the Islamic State *. In June, a coalition led by the United States began to storm the city.
IG * is a terrorist group banned in Russia.