The cargo plane of the Ukrainian company crashed after taking off from the airport in Côte d'Ivoire
news
Koaci portal citing sources in the security forces.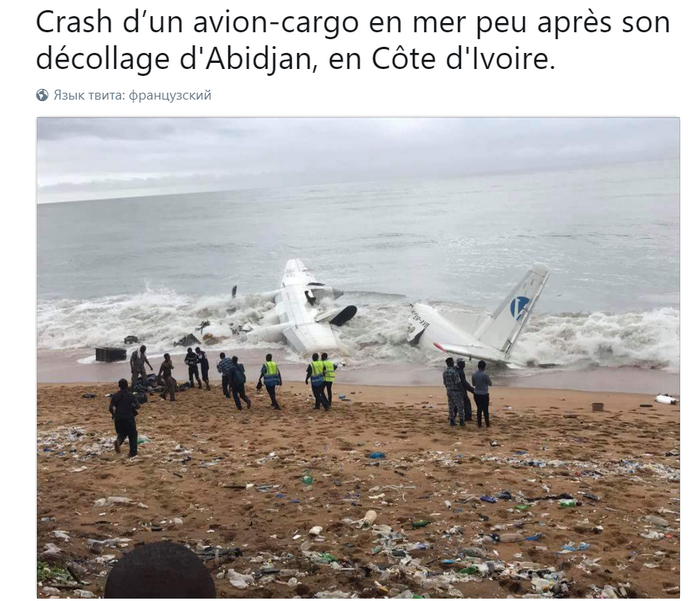 According to preliminary data, the plane took off from Abidjan airport around 8.30 local time (11.30 Moscow time) with cargo for the French army, but soon fell into the sea.
The wreckage of the aircraft gradually brought to shore, search and rescue operations began in the area. On the possible victims and causes of the disaster is not reported.
According to TASS, the crash killed at least four people. At the moment, about the brand of the aircraft is not reported. Reuters, citing eyewitnesses, reports that this is a plane with a screw engine. It clarifies that the plane took off in heavy rain. According to the agency, two bodies were removed from the wreckage, two more were seen.