The Chinese newspaper China Daily publishes material, which refers to the work on the creation of the Chinese multi-functional amphibian. A new marine facility developed by CNIGC specialists (more commonly known in the world as the Norinco Group), is capable of speeds up to 50 km / h. This entitles the Chinese amphibious to enter the number of the most high-speed ones.
Representatives of the company say that the emphasis in the development is on the use of materials and technologies that can significantly reduce the resistance of the environment. First of all, we are talking about a decrease in hydraulic resistance, which is achieved, among other things, by a decrease in the mass of the amphibious hull.
The chief amphibian designer from Norinco says that all key technologies in the development are Chinese, and created virtually from scratch. It is reported by the news agency
TASS
.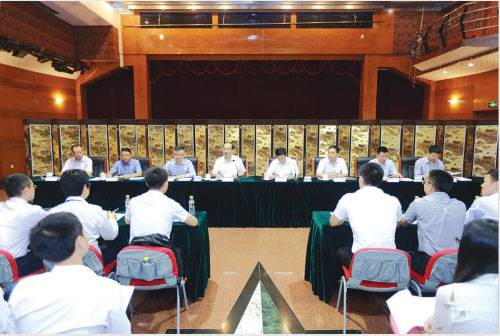 From the publication:
Some structural features of this amphibian have no analogues. We are leading in this direction.
Some characteristics of the Chinese high-speed amphibian:
weight - about 5,5 tons, maximum speed - 50 km / h (this is about 2 km / h more than the speed of the fastest amphibious in the world today from the British company Gibbs Amphibians).
The average speed of amphibians that are in service in modern armies of the countries of the world does not exceed 15 km / h.