The European Union criticized the statements of the US President that he was ready to order the termination of the "nuclear deal" with Iran. EU High Commissioner for International Affairs Federica Mogherini said that the European Union will continue to fulfill its obligations under the deal concluded in 2015, despite the fact that Washington is going to withdraw from this deal.
From the statement of the European Commissioner for International Affairs:
We are collectively responsible for ensuring that the agreement continues to be implemented. All this for collective security. What is happening in the USA today is their internal processes. I emphasize: internal. The decision after Trump's statement is in the hands of the American Congress. And the question of an agreement with Iran does not apply to US domestic issues. This is an international level. This is a UN Security Council resolution.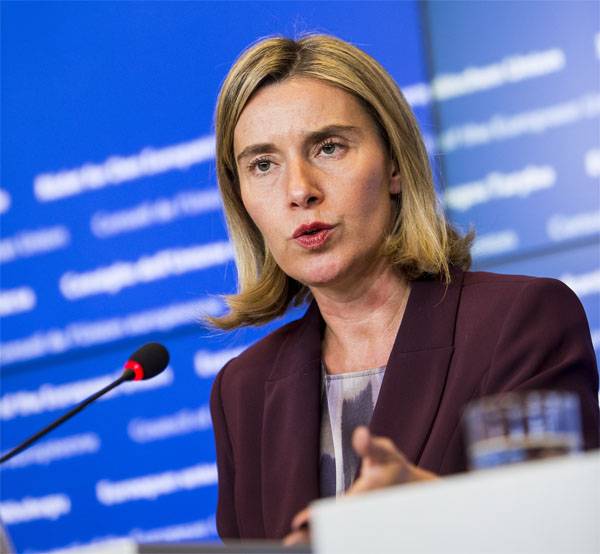 Perhaps, for the first time in recent times, an EU official openly declares that US law, like US policy, is only a special case of global policy. Moreover, Mogherini openly makes it clear that the EU is ready to take decisions in the decision-making process not by the US internal agenda, but by resolutions of the UN Security Council. Another question is how much Mogherini is enough to make his statements an objective reality. Or is the United States already looking after the candidacy of the new High Commissioner for International Affairs for the EU? ..
Recall that in the deal with Iran there is an item on the monitoring of Iranian nuclear facilities by experts of the IAEA. Brussels fears that if the deal is terminated, Iran will close its facilities for external control.