The leader of the Ukrainian party Batkivschina, in an interview with NewsOne shopping mall, commented on the statements of the President of the country Petro Poroshenko about the fight against corruption, as well as her own plans for the presidency. From the statement of Tymoshenko:
I will run for president. We will win in order to put the country on its feet. And I don't trust anyone else.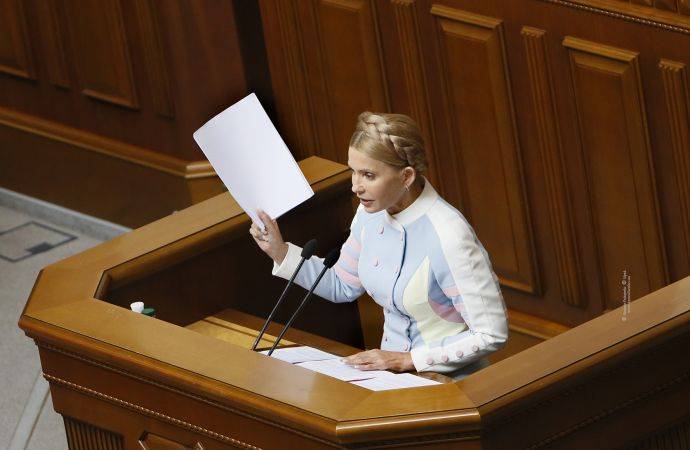 At the same time, Tymoshenko actually made it clear that she was counting on the support of those Ukrainians who trust the former governor of the Odessa region, Mikhail Saakashvili. Earlier, Saakashvili said that he would not run for election in the 2019 year. It is important to note that today Tymoshenko and Saakashvili are the leaders of the polls in terms of approval, bypassing the current president of the country, Petro Poroshenko.
Yulia Tymoshenko on the aforementioned television channel said that Poroshenko is shamelessly hypocritical when she claims to fight corruption. Earlier, Poroshenko said that "no one will allow to steal funds from the military budget," and violators of the law will "cut off his hands."
Tymoshenko did not leave this tirade without attention:
When I looked at how the President of Ukraine eats borscht with the military and tells how tasty his family cooks, while conducting frauds and laundering huge financial resources of the budget on fictitious contracts to ensure the army, I thought about the verge of cynicism. When I heard that he would cut off the hands of all corrupt officials in the army, I wondered how he, armless, would provide such contracts. Maybe he, like Snake Gorynych, who is cut off one head, and another grows instead of it? We also have hands cut off for corruption. The president first of all needs to cut his hand.