The expert community is actively discussing various possibilities of confronting the so-called global strike from the United States. The development of tools and methods for delivering a global strike is the basis for supporting contemporary American global politics. The opinion on this issue on the eve was expressed by the editor-in-chief of the Arsenal of the Fatherland edition, Viktor Murakhovsky, in an interview for
RIA News
.
According to Viktor Murakhovsky, promising Russian C-500 systems with a missile attack early warning system can be an effective means of protection against a possible American global strike.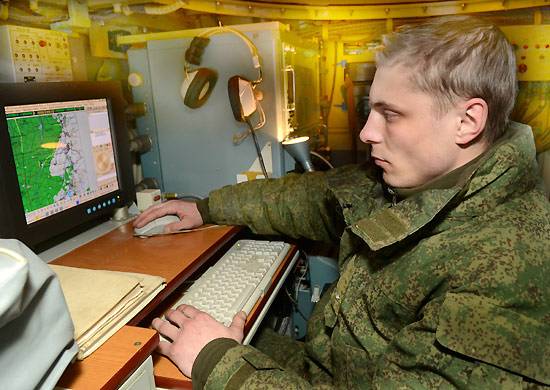 From the statement of the expert:
Planck set by the Americans, which was repeatedly voiced by their defense ministers, is the ability to strike anywhere in the world in less than an hour. We are already opposing this, firstly, with a missile attack warning system. Practically, we close the entire perimeter by 2020. The space train is included here, plus a system for lighting the situation — a global, say, intelligence-information network — we create at the expense of the latest technical means. And their systems are already firing, which allow to counteract such means. Probably everyone has heard about the promising universal air defense and missile defense system C-500. It will be able to successfully withstand the means of a quick global strike.
According to Viktor Murakhovsky, the C-500 will be able to defend against both existing shock weapons and advanced hypersonic missiles. In addition, it will be able to "get objects that threaten Russia, and in near space."
The basis of the American system of instantaneous global strike, according to the expert, are hypersonic air aids, including aerospace X-47, X-37 and combining missile defense systems with impact systems. These are the means that pose a real security threat to any country that the United States considers "insufficiently democratic."