There are reports of the complete liberation of the city of Ar-Raqqa from terrorists. The television channel Al-Arabia, citing sources in the so-called American coalition, reports that there are no ISIS terrorists (* banned in Russia) in the city.
Of
material
:
The remaining militants laid down
weapon
and surrendered to coalition troops - "Syrian Democratic Forces."
This statement draws special attention to itself, although due to the fact that never before have ISIS terrorists (*) massively surrendered voluntarily, the concept of "laying down arms" for pseudo-religious fanatics did not exist either.
Light on the publication and the data set out in it sheds an exclusive report of the war correspondent of the All-Russian State Television and Radio Broadcasting Company Anton Stepanenko from Ar-Raqqi.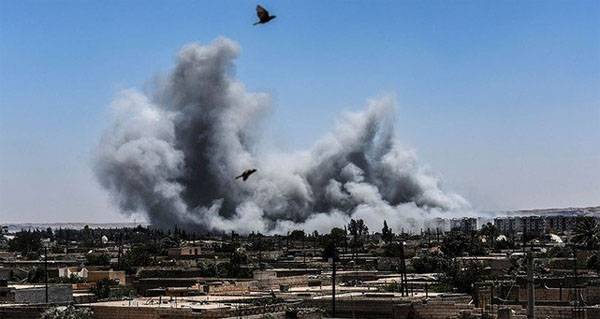 A journalist reported the day before that the militants of the Islamic State terrorist grouping were taking trucks and buses in the direction of Deir ez-Zor. All this looks like the American coalition is trying to strengthen the positions of ISIS (*) where an active offensive is being led by the forces of the Syrian government army with the support of the Russian Aerospace Force.
In this regard, it becomes clear why the igilovtsy suddenly decided to "lay down their arms and surrender" to the American coalition, especially considering the recent statements of the General Staff of the Russian Armed Forces on the presence of American special forces at ISIS training bases (*) in Syria. - More evidence of contacting the leaders of the group with representatives of American intelligence in the SAR.