The National Bank of Ukraine today issued a statement in which it reports that the ministry prohibits circulation of new Russian banknotes in denominations of 200 rubles on the territory of Ukraine. Their decision in the NBU is explained by the fact that the image of Sevastopol on the Russian banknote "contradicts the territorial integrity of Ukraine."
Officials of the Ukrainian regulator report that the ban is imposed on cash transactions and currency exchange transactions in which tickets and coins of the Central Bank of the Russian Federation would be displayed depicting the objects of "the territory of the occupied Crimea and other administrative-territorial units of Ukraine."
The National Bank also prohibits accepting Russian banknotes with a face value of 200 rubles to all bank branches, Ukrpochta and other organizations that carry out cash transactions.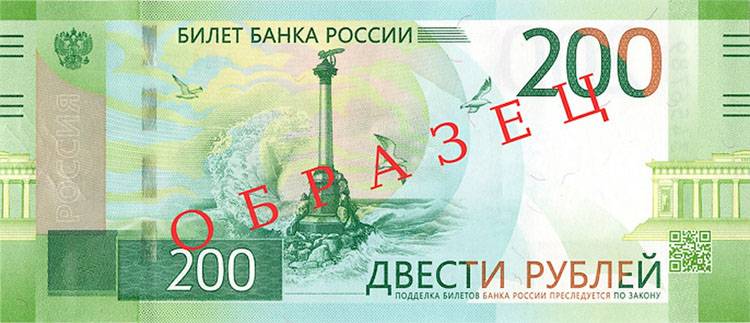 Recall that the 200-ruble bills, which the Bank of Russia presented on the eve (along with banknotes of 2000 rubles), depicted a monument to the Scuttled Ships in Sevastopol and a view of Tauride Chersonesos. During the presentation it was reported that the new banknotes have several additional degrees of protection.