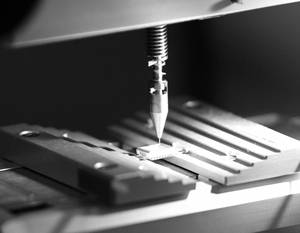 The world is on the verge of the fourth technological revolution. And although Russia is technologically lagging behind developed countries, it still has a window of opportunity to catch up with them, experts at the Center for Strategic Research say. What are the challenges and risks facing the country on the path to the technological revolution? And most importantly, how can you make this technological leap in practice?
Russia is still lagging behind the technologically advanced countries, where the next technological revolution may occur in the next 6 – 15 years. If during this time Russia does not catch up with them, then the window of opportunity will close, and the lag will become insurmountable. So say experts at the Center for Strategic Research (CSR) Alexei Kudrin, who published a report calling for the launch of a large national project "Russian technological revolution" in the country.
The implementation of this program will ensure Russia's economic growth not lower than 4% of GDP per year in the long term, according to the CSR.
Challenges for Russia
The main challenge that Russia needs to overcome in order to proceed to the fourth industrial revolution is to ensure a steady increase in the level of labor productivity. In 2015, labor productivity in Russia was more than 2,5 times lower than in the USA. If the American level of labor productivity per man-hour was 68,3 dollars, then in Russia - 25,9 dollars. OECD averages are 50,8 dollars. Labor productivity in Russia does not even reach the level of the United States, France and Germany twenty years ago. In Russia, periods of productivity growth alternate with periods of falling indicator.
This requires technological modernization of production through new equipment, equipment and automation. It is necessary to increase investment in fixed assets, which is not yet observed. The degree of depreciation of fixed assets in the manufacturing, extractive industries, in the distribution of electricity, gas and water is high. Plus, it is necessary to drastically modernize the entire economy, using advanced production technologies and employee competencies. For this it is necessary to stimulate the introduction of innovations - technological, organizational, institutional.
The second challenge is the low costs of industrial companies for R & D, which in 2015 were only 0,3% of GDP. For comparison: in China this indicator was equal to 1,54% of GDP, in the USA - 1,79% of GDP, in Japan - 2,72%. In absolute terms, R & D costs of industrial enterprises in China and the United States are almost 30 times the costs in Russian industry.
Many companies buy ready-made technologies and technological equipment, and only 15% develop independently technological solutions.
The third task is to increase the "complexity" of exports and the Russian economy as a whole. Now Russia exports little machinery and equipment, as well as innovative industrial goods. The export structure of Russia is strongly biased towards low complexity products - 82% in the export structure. In countries - leaders of innovation (USA, Germany, South Korea, China) high complexity products occupy 50% and more.
The fourth problem is the critical lag of Russia in terms of the development of advanced technologies that underlie the new industrial revolution. We still import a lot of machinery and equipment, that is, there is a high dependence on foreign equipment and components. We do not produce enough high-tech and knowledge-intensive industries in GDP - only 22,4% of the total output in the country for the year 2016. It is also necessary to reduce the gap in the part of registered patents in such areas as robotics, new materials, additive technologies, industrial Internet, etc.
The fifth challenge is the need to increase the pace of digitalization and platformization of the economy. The potential of Russian digital platforms is concentrated mainly in the field of ICT, electronic commerce, services and finance. There are no Russian digital platforms in science, telemedicine and industry.
Although in some respects Russia is even ahead of other countries: in 2015, per person in Russia accounted for an average 2,8 of an Internet-connected device, while in France and Germany the corresponding figure was at the level of 2,5 and 2,6 devices per person, respectively. And the share of people using the Internet every day is higher in Russia. Plus, it is in our country that practically the cheapest high-speed Internet appeared. At the same time, the Internet penetrates deep into the services sector, but not in the real economy.
Thus, experts conclude that Russia still has a high potential for making a technological transition in various sectors of the economy, especially in terms of digitalization and platformization of economic and social processes. But we need a conscious and systematic state policy in the scientific, technological and industrial spheres.
At the same time, the authors of the report devote a whole section to what decisions and programs have already been made at the state level, noting successes in a number of areas. For example, thanks to innovation development programs of state-owned companies, it was possible to achieve growth in financing PIRs by state companies from 560 billion rubles in 2011 to 1,346 trillion rubles in 2016.
Risks for Russia
The authors of the report also point out the risks that exist when the technological revolution is unfolding in Russia. First, there are structural risks. These include the risks of maintaining dependence on unstable oil and gas revenues and high import dependence in a number of industries. For example, in the automotive industry, shipbuilding, agricultural machinery, oil and gas and heavy engineering, the pharmaceutical and medical industries, machine tools and electronics, as well as in aircraft manufacturing. Import dependence in these industries ranges from 44% to 92%. Russia also runs the risk of facing a shortage of its own resources and technologies necessary for the new technological revolution.
The second part of the risks associated with challenges in the field of human capital and the modernization of the labor market. The main risk is associated with the consequences of the aging process of the population, which leads to fundamental changes in the situation on the labor market, in the social sphere and in health care.
In addition, there is a risk that Russia, which has high-quality human capital and research potential, can poorly convert it all into technological innovations. And, of course, the legislation should keep pace with technological changes, but will the deputies cope with this? Finally, will Russia succeed in effectively managing scientific and technological development?
"The CSR report provides an overall picture of the unfolding of the technological revolution, lists the challenges for Russia, with which we can agree. There were few such documents with a wide planning horizon in Russia; therefore, it is useful and necessary. However, such documents do not solve much, - commented the first vice-president of the Russian Union of Engineers, Ivan Andrievsky. "The authors cannot offer specific means and methods for achieving success - this is not in their competence, they offer only general directions of development."
And then, at the state level, everything will again come up against questions of who will create and implement a new scientific and technological policy, who will be responsible for their implementation, what funds will be used for this, continues Andrievsky. "First of all, there should be interested parties for such a technological breakthrough. And they are not. Rather, they exist, but they are hard to hear, they are somewhere in the second and third roles, they are not given the opportunity to turn around in full force, "he said.
Ways of development of Russia
TsSR experts briefly write about two traditional existing development paths for Russia. Or it will go in an evolutionary way - deep modernization and technological optimization of existing industries and industries. Either in a revolutionary way - anticipatory creation of new breakthrough sectors.
However, a combination of these two paths seems optimal. On the one hand, it is worth focusing on the development of the latest technologies that are only being developed in the world, or on where competencies have units and Russia has the potential to become at least one of the leaders. A good example is the development of composite materials for
aviation
industry, the "black wing" for the MS-21, or the creation of nanotechnology.
However, in those sectors in which the world has gone far ahead, it is better for Russia to follow the path of cooperation with foreign companies like China. It is not necessary to shut off the world and create absolutely all technologies from scratch or from a technologically weak base available to the country. This will require much more time than one decade, not to mention completely overwhelming means. In addition, it absolutely will not become a guarantee that Russia will suddenly be ahead of the rest of the planet where it is now far behind in technological terms.
It is worth actively attracting foreigners to Russian territory in order to use their technology and technological equipment. But do not dwell on the creation of foreign production in Russian territory, as it was popular in the 2000. The main goal is to learn from their experience, learn how to produce products at their level. Then, on the basis of acquired knowledge and competencies, invest in the creation of our own technologies and equipment with the goal of creating something of our own, and better of a higher class, that is, surpass and overtake. Starting not from scratch, but from studying the existing high-tech experience of other countries is able to provide a much faster and cheaper way and raise labor productivity, and upgrade fixed assets.
So says Anna Bukrinskaya, deputy general director for the strategic development of the industrial parks network Dega Development.
"Our industry requires large investments, both financial and personnel, and technological, in order to reduce the time lag of lag with European and even Chinese states. Unfortunately, after the collapse of the Soviet Union, the industry suffered greatly. According to our estimates, now 80% of enterprises are still operating in the last century. This is old equipment, old technology, it's impossible to use the raw material base that exists in the country at 100%, "says Anna Bukrinskaya.
"We have a large number of deposits of non-ferrous and ferrous metals, coal, gold, etc. But this raw material base is used only at 20 – 30%. First, all this is abandoned. Secondly, there are no frames. Now we have everything - managers and economists, and the profession of a geologist, technologist, engineer, unfortunately, is forgotten. This is a scientific collapse coupled with a shortage of technologies and equipment for mining, "she continues.
And without cooperation with foreigners it is hard to fix it. "Russia remains a commodity country, but we are striving to change the course of the game. This is possible if we can not only competently produce raw materials, but also correctly process them, and not somewhere in China, but in our country. It is clear that I would like to produce everything in Russia within the framework of the policy of import substitution. But in the chain from raw materials to the final product, it is necessary to attract foreign companies. But that they do not just come, and shared the process and equipment.
We need the cooperation of our country, rich in raw materials and personnel, and we have smart people who just need to be sent to the right profession, with foreign companies that have new technologies and equipment.
This can be a contract manufacturing, when the company is looking for an existing plant, upgrading the line and releasing a new product. This is necessary and useful for us, exactly as the creation of new productions in cooperation with foreign technologies, in order to adopt the advanced experience, "the source argues.
You can, of course, take the path of catching up on all that we have missed and create something of our own. But what will come of it? "For example, we have our own equipment for the production of medical gloves in the pharmaceutical industry. A company comes to us that would like to close a niche for consumables, in particular gloves. But she is faced with the fact that in Russia there are no high-quality polymer products for this, because there are no special conditions and equipment for the conversion of coarse polymer into that polymer, which is necessary for pharma. We can start doing it ourselves from scratch, but it will take much longer than if we try to combine the existing foreign experience with what we can give now, "says Anna Bukrinskaya.
Do not forget about the problem with credit money. "If in Germany production is given a loan under 2 – 3%, then we have 10% voiced, and in fact we get 16 – 17%. The economy of the company tends to zero, because 10 for years it must beat off loans, and only then start earning. It is easier to bring used equipment and rivet the product that will give more margin than to follow technological progress, "says Bukrinskaya. If the Russian company finds a foreign partner, the project will be able to find foreign loans at a low interest rate, she adds.
And the successful Chinese experience of such cooperation with foreigners before our eyes. "In China, thanks to this, they made a crazy technological revolution in 15 years. The economy allows the Chinese to earn more, but it all started not from inventing everything from scratch, but from borrowing, "the source concluded.