Ukrainian Foreign Minister Pavlo Klimkin announced that he did not understand why the Europeans were so excited about the new Ukrainian law "On Education". According to Klimkin, the law in no way infringes upon the rights of the peoples of Ukraine, who speak the "languages ​​of the European Union." According to Klimkin, this paragraph is "clearly stated in the adopted law."
Klimkin:
We will certainly take into account all the conclusions of the Venice Commission. We are consulting with the Romanian and other national communities of Ukraine. The law provides training in Ukraine and in the EU languages.
According to Klimkin, the Bulgarian national community of Ukraine has already declared that it has no complaints about the new legislation of Ukraine.
Klimkin:
We will convey this position to the Council of Europe.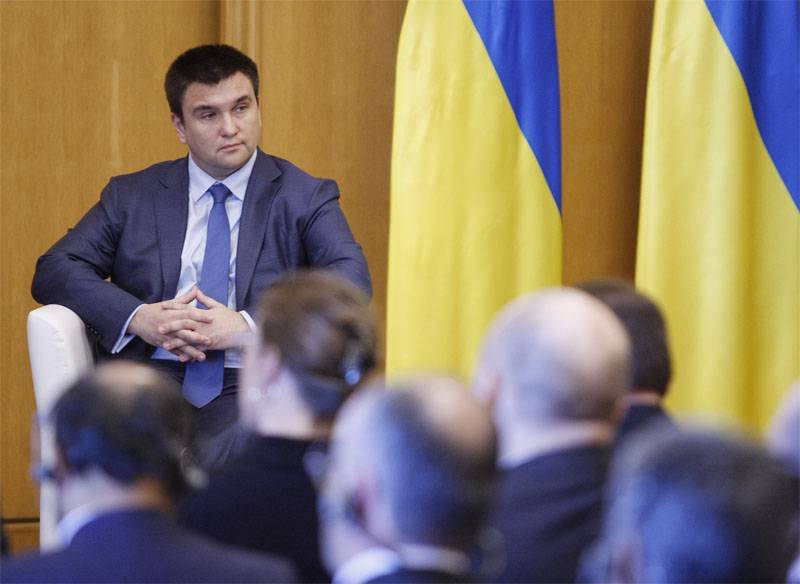 Based on this, we can make the only conclusion: the law "On Education" in Ukraine, signed recently by Petro Poroshenko, is aimed against one language. And this language is Russian. Even more heinous is Klimkin's desire to please the West against the background of continuing persecution of the Russian language in Ukraine, given that Klimkin himself is Russian, a native of the Kursk Region. This once again proves that only those who are willing to do everything to break off relations with Russia, including the sale of self-identity, get into power in Ukraine.