RIA News
publishes material that talks about the next success of the Syrian government army in the province of Deir-ez-Zor. According to recent reports, the militants of the so-called "Islamic State" (* prohibited in the Russian Federation) were driven out of the northeastern suburb of Deir-ez-Zor - Hattle settlement.
At the initial stage of the operation, militant positions were attacked
aviation
, then dense artillery fire was opened on them. Some time after that, the assault troops entered Khatla, because they did not meet with any active resistance from the terrorists.
At the moment, the fighting groups of the Syrian troops conducted a sweep of the neighborhoods of the village of Hatla and began to equip their positions for further advancement towards the neighborhoods occupied by the militants.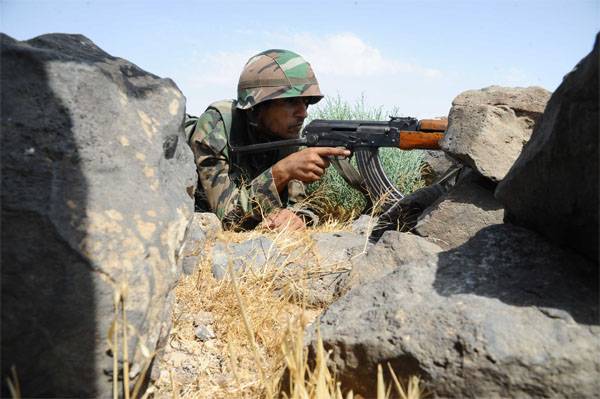 The commander of a Syrian army unit emphasizes the importance of success in Hatla. The fact is that it was through this settlement that the supply routes to the militants of ammunition passed
weapons
and food. Now all these routes are blocked. This will help to finally free Deir ez-Zor from ISIS terrorists (*).