For the past week, units of the Armed Forces of the DPR shot down two Ukrainian UAVs converted into combat. This was announced today by the deputy commander of the operational command, Eduard Basurin,
сообщает
Donetsk agency
News
.
To adjust the artillery fire, the Ukrainian security forces use unmanned aerial vehicles, as well as cases of installation of various ammunition in handicraft conditions on their carrier are also increasingly noted. Last week, the servicemen of the Armed Forces of the DPR from rifle
weapons
было сбито два таких
drone
«Лелека» и «Фантом-4»
- said lock.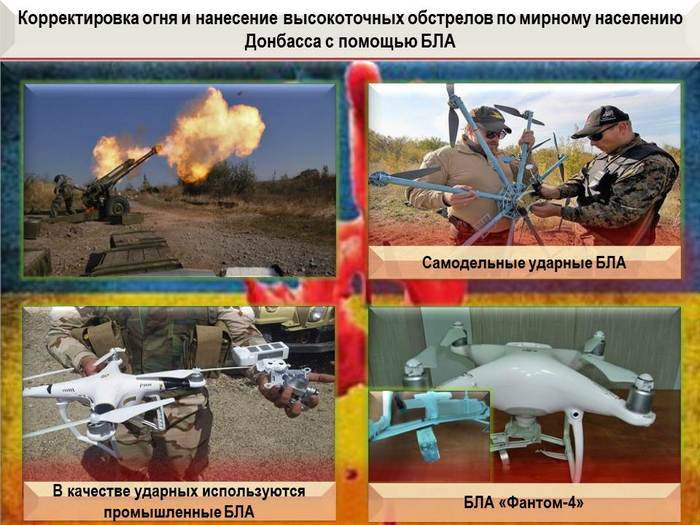 It is noted that one of the UAVs when hit by a bullet detonated directly in the air. This, according to Basurin, indicates the presence of explosives on board the UAV. A fragment of a standardized hand grenade fuse was found on the body of the second aircraft.
Recall that according to paragraph 7 of the Minsk memorandum of September 19, 2014, the use of military
aviation
and UAVs are prohibited along the contact line of the parties in the zone of cessation of the use of weapons to a width of at least 30 km, with the exception of unmanned aerial vehicles of the OSCE Special Monitoring Mission. Despite this, the APU regularly uses drones, most often for the purpose of aerial reconnaissance, and for adjusting fire.