Confirmed information about the victims among the Egyptian security officials as a result of the attack of militants in the Sinai Peninsula. The militants approached the checkpoint in the province of North Sinai and threw grenades at the military facility. After a series of explosions of grenades, the terrorists opened heavy fire at the Egyptian soldiers on duty at the checkpoint.
According to recent reports, six Egyptian soldiers were killed in a militant attack in North Sinai. Four more were injured of varying severity.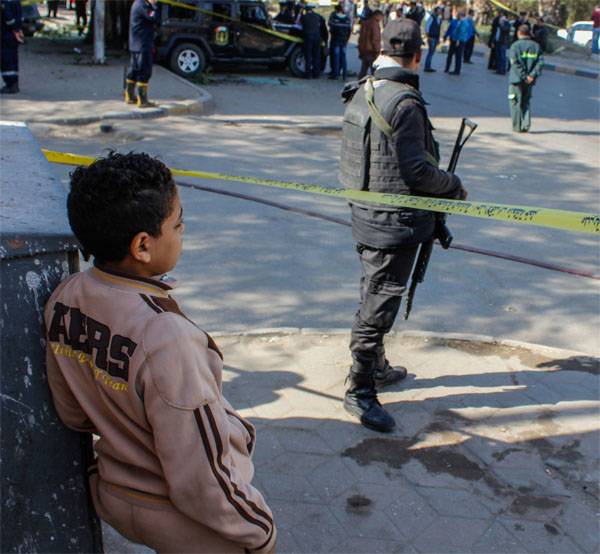 The attack was carried out in the administrative center of the province - the city of Arish. The population of this city is about 150 thousand people.
Terrorists of the so-called Islamic State (* banned in the Russian Federation) claimed responsibility for the attack on the checkpoint. In Sinai, the terrorists of this structure are still quite strong positions. This is primarily about the terrorist group Ansar Beit (*), whose leaders previously swore allegiance to ISIS (*). After reducing the area of ​​the territories controlled by ISIL (*) in Syria and Iraq, the surviving terrorists are trying to find new areas of influence in the Middle East region. Egypt is no exception.
It is noteworthy that on the eve of the Egyptian authorities decided to extend the state of emergency in the country. The state of emergency was introduced by the president in April of this year after the terrible terrorist attacks that took 45 human lives.