In 2012, Croatia discovered the Middle East, where it began actively selling multiple launch rocket systems RAK-12, RBG-6 hand grenade launchers, all kinds of projectiles, rockets and ammunition, the newspaper writes
MIC
with reference to warhead.su.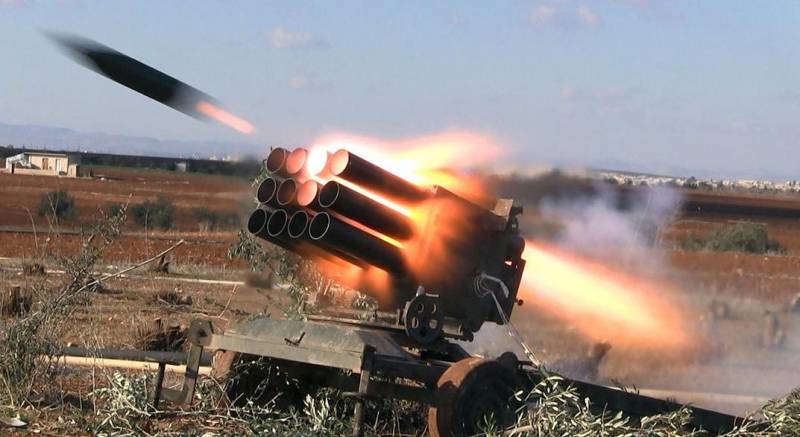 Buyers were Jordan and Saudi Arabia. In total, Croatia earned about $ 180 million.
"The original Croatian RAK-12 was called M-63" Plamen ". It was developed in 1950-1960 for the army of Yugoslavia and was adopted in 1963 year. The range of the 128-millimeter missile in one variant 8,5 km, in the other - 13 km. The Arab monarchies needed this antiquity to supply the Syrian Islamists, "the article says.
The first delivery to the Islamists took place in the winter of the year 2012 across Jordan. Logistics and maintenance was provided by Tsrushniki. About this accidentally learned American journalists. Then, under pressure from the US authorities, this talk ceased.
"The Croatian government has literally overwhelmed the Jordanians and the Saudis who have joined them with substandard military products. It was a bonanza. In warehouses in Croatia, about 18 thousand tons of shells and other things were lying around.
weapons
that needed to be disposed of. Intense officials from the Ministry of Defense and the Ministry of Trade in 2013-2014 sent thousands of tons of generous 5 Saudis. These remnants of Yugoslav luxury immediately spread to terrorist groups, "the author writes.
Last year, this weapon was lit up in a large number of videos and photographic materials. Against the background of the Croatian MLRS terrorists took selfies, the same installations appeared on the websites of RT and Syrian government agencies.
At first, Croatian officials denied everything and claimed fakes. But the recorded serial numbers, and the specialized UN database, which contains information on the military trade of the organization's members, forced them to admit.
So, what is next? And nothing, no one began to understand, orgvyvodov not followed, even by the EU.
"Well, yes, Croatia has violated a bunch of laws, but for good reason! And the weapon was selling to good, right people. Not Assad, "concludes the author.