The information portal "Reedus" publishes material in which it is said that one of the militants of the extremist Ukrainian battalion "Azov" (banned in the Russian Federation) is a former Russian military man. The article says that a man by the name of Vitaly Blazhko served in the Berkut Odessa until 2014, while maintaining close contacts with such extremist structures as Right Sector units (banned in the Russian Federation).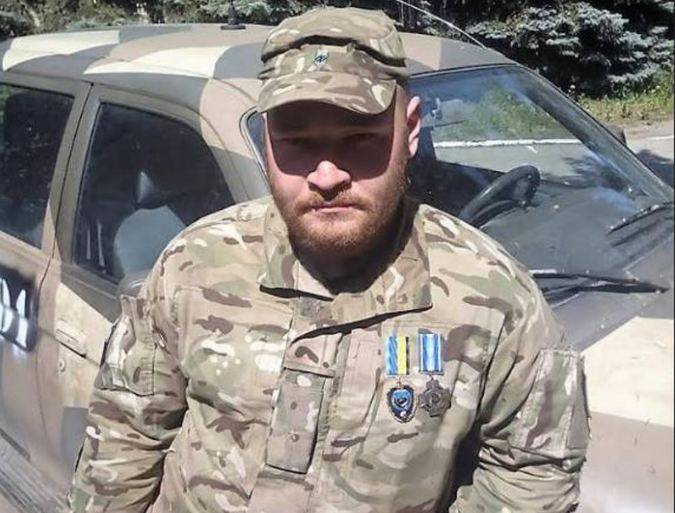 In February, a criminal case was opened against Blazhko on suspicion of involvement in organizing riots in the city. Hiding from justice, he decided to move to his relatives in Russia. The destination was originally Surgut, where the relatives of the ex-berkutovets live.
Just a month after arriving in Russia, Blazhko, as a former employee of the Ukrainian "Berkut", managed to get a certificate of serviceman of the Armed Forces of the Russian Federation on the basis of a signed contract. He began his service in military unit No. 61423 in Yekaterinburg.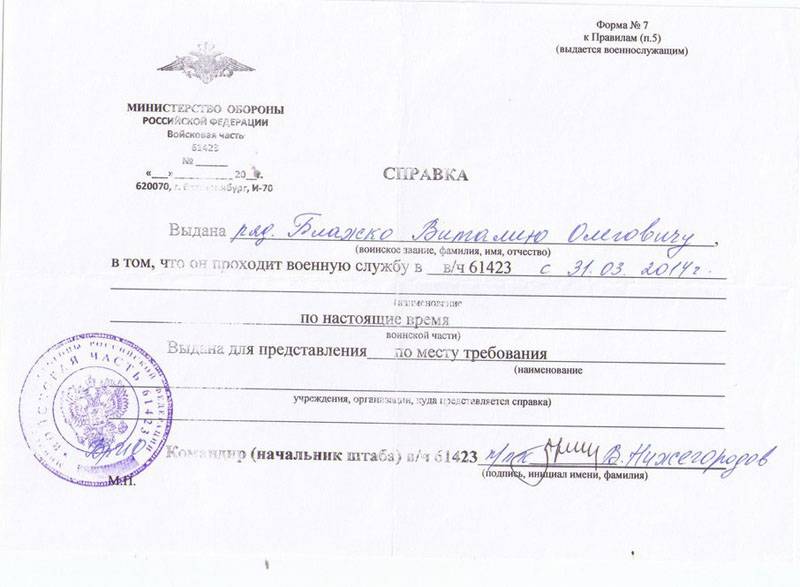 "Reedus"
publishes a certificate stating that Blazhko was accepted for military service with the rank of private. At the same time, Blazhko did not have Russian citizenship, although he managed to marry a Russian citizen.
In October 2014, he, on his own initiative, terminated the contract with the Russian Defense Ministry and wanted to join the ranks of the riot police of the Khanty-Mansi Autonomous District. He was not taken there, because Blazhko did not have a passport of a Russian citizen. At that moment he received an "invitation" from his friends from Ukraine, who informed him about the closure of the criminal case against him by the new authorities of the country. He was offered to enter the service in the aforementioned Nazi battalion "Azov" (*). Blazhko proposal accepted. According to the latest data, Vitaly Blazhko is the commander of the sniper platoon in the zone of the so-called "ATO".
This is a word about how the same Poroshenko in the hands of the documents of the Russian military, in fact not the fact that the same militant- "Azov" left the Russian Federation, not taking with them Russian papers, including a copy of the terminated contract ... As to the word and about how scrupulously went (goes) the selection of applicants from among foreign citizens to serve in the Armed Forces.