South Korean news agency Ronhap reports that the United States Naval Forces SSGN-727 "Michigan" has entered the United States port of Korea. The submarine is currently located in the port of South Korean Busan. This is one of the largest submarines in the world. Over one and a half hundred sea-based Tomahawk cruise missiles are in its armament.
"Michigan" - a strategic submarine of the US Navy, belonging to the type of "Ohio". The crew of the submarine - 145 people, including 15 officers. The greatest width of the hull is 12,8 m, the greatest length (by KWL) is 170,7 m, the total displacement is 18,75 thousand tons. On its board, this type of submarine can carry 24 ballistic missiles Trident II D5.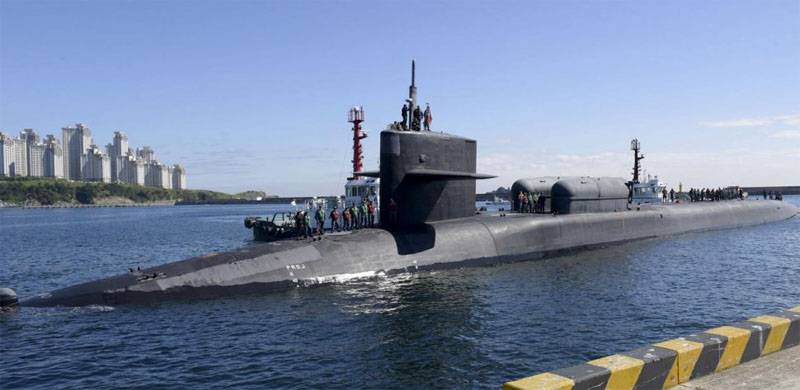 If you believe the South Korean media, "Michigan" approached the shores of the Republic of Korea exclusively with tactical weapons on board.
Official: The arrival of the submarine "Michigan" in Busan - a friendly visit with an extensive cultural program for members of the submarine crew
Earlier, US President Donald Trump declared that "the American army is ready to destroy North Korea." In the DPRK, such statements were regarded as a declaration of war to the republic by Washington.