On Thursday, a ceremony was held at the enterprise of the Italian company Fincantieri in Mudgiano to hand over to the coast guard of Bangladesh the last two last Italian corvettes from four Minerva-type ships, purchased by the republic and converted into patrol ships, reports
bmpd
.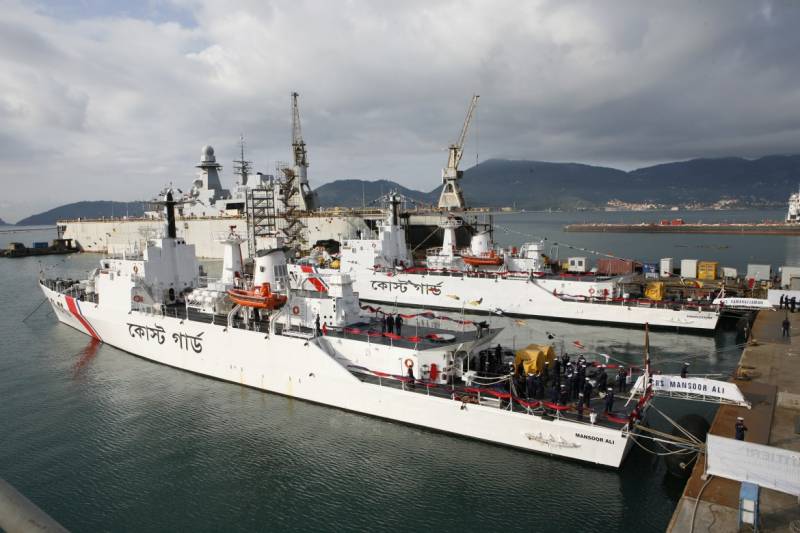 The contract for the purchase of 4-x corvettes from the Italian Navy was signed in 2015 year, its value amounted to 105 million euros.
The first two Corvette F 551 Minerva and F 558 Sibilla, rebuilt into patrol ships and received new Bangladeshi names PL 71 Syed Nazrul and PL 72 Tajuddin, were transferred in August last year.
The third and fourth ships were named PL 73 Mansoor Ali and PL 74 Kamruzzaman (named after the leaders of the struggle for the independence of the country).
It is reported that "during the conversion into patrol ships from the corvettes, all the weapons were dismantled, and in place of the nasal 76-mm Oto Melara Compact artillery installation, the 25-mm single-barrel automatic installation Oerikon KBA was installed." The service life of the ships extended "more than 20 years."
In total, the Italian Navy had eight Minerva-type corvettes with a standard displacement of about 1300 t, built by the Fincantieri union and commissioned in 1987-1991.