Vice-President of Iraqi Kurdistan Kosrat Rasul ordered to send to the province of Kirkuk 6 additional thousands of members of the Kurdish militia Peshmerga, Rudaw reported.
There are threats from the Iraqi army, which has deployed troops near Kirkuk, presumably to attack Kirkuk. But I do not believe that they can easily do it.
- declared Rasool.
According to the channel, tens of thousands of militia and security forces have already been deployed in the region.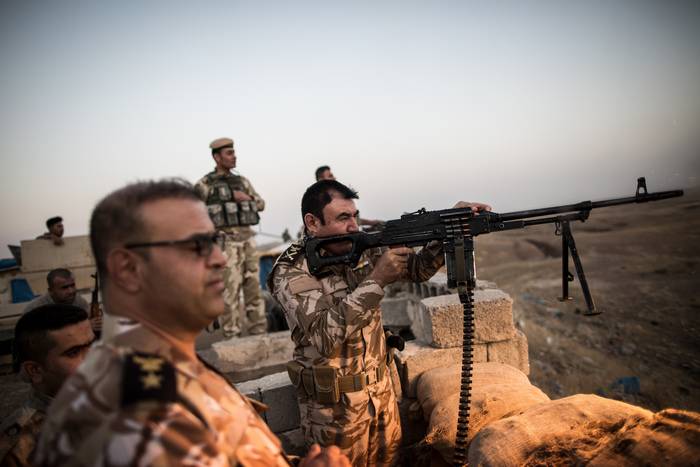 The Vice President also called on the international community to "intervene" in the crisis in order to prevent a war between the Iraqi army and the Kurdish forces.
On Wednesday, the Iraqi Kurdistan Security Council blamed Baghdad for preparing a major military operation to regain control of the province of Kirkuk. Also, according to his data, the Iraqi army is planning to deploy troops to the territory north of the city of Mosul, which, like Kirkuk, is controlled by Kurdish armed forces peshmerga.
On Thursday, the head of the Iraqi government, Haider Al-Abadi, denied the statements of the Kurdish authorities and said that Iraq would not use its army against the population of Kurdish autonomy. At the same time, the Prime Minister stressed that the duty of the authorities is to preserve the integrity of the state, establish federal power and control oil revenues.
Kirkuk Province is not officially part of Iraqi Kurdistan, but is actually partially controlled by the Kurdish Peshmerga. On the eve of the independence referendum, the Kurds increased the concentration of their militia in Kirkuk. In turn, Baghdad dismissed the governor of Kirkuk and decided to send troops to the province passes
RIA News
.