More than 800, the Syrian army sappers, who have already begun work, prepared the International Mine Action Center of the Armed Forces of the Russian Federation since February of this year, reports
Interfax-AVN
.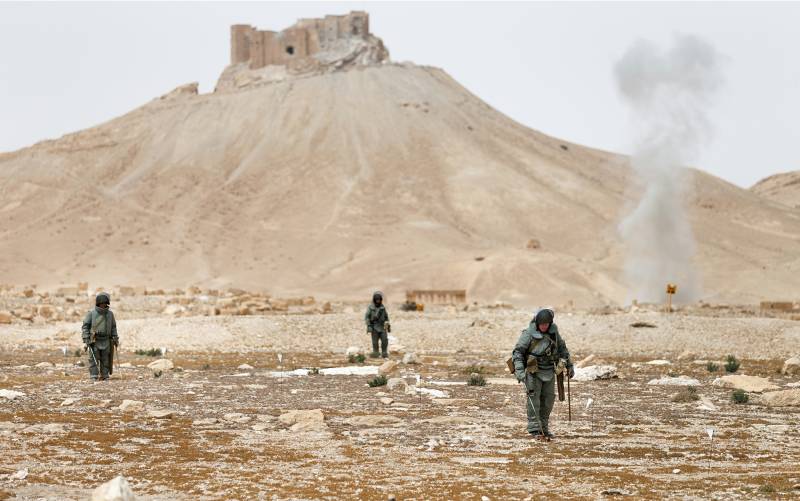 Since February, 2017, we have prepared more than 800 Syrian sappers, who have already begun work. All graduates are equipped with Russian equipment and gear,
told the newspaper "Izvestia" the head of the center, Colonel Igor Mikhailik.
He also noted that "the Russian engineers are among the leaders in terms of technical equipment, and their combat experience is perhaps the richest in the world."
With our sappers are all. The Russian sapper is well prepared, is not afraid of anything and is ready to work in any climatic conditions. There are no unsolvable tasks for us
said the head of the center.
The main task of our sappers in the SAR was complete mine clearance. So that civilians can return to their homes and take up the restoration of normal life. For example, in Aleppo, from December 2016 of the year to February 2017, more than 36 of thousands of explosive items were discovered and destroyed
he said.
According to him, various robotic systems were widely used by sappers in Syria, in particular, Urana-6 was used there for the first time in combat conditions. " These complexes have shown themselves well in open areas.
Our sappers did not need to go out into the open, where there was a danger of sniper fire. This significantly accelerated clearance
added Mikhailik.