Deputy Chief of Operations of the Joint Headquarters of the Central Military Council (CEA) Zhou Shanpin said that the deployment of the American THAAD missile defense system in South Korea undermines the strategic security interests of China and Russia, the Ministry of Defense of China informs.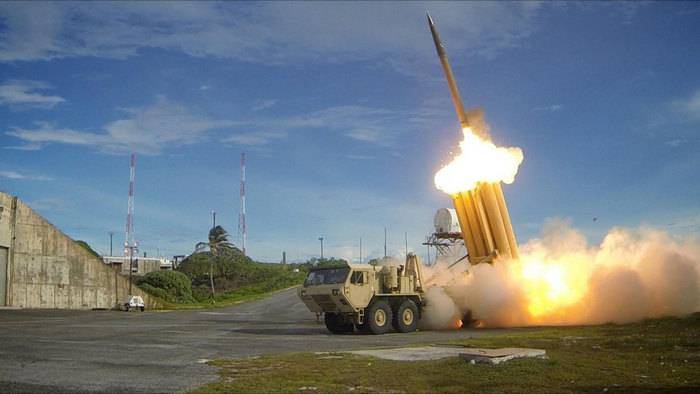 This statement was made at the UN at a briefing by the Russian and Chinese military on the deployment of a global US missile defense system. Beijing urged Washington and Seoul to "take seriously the concerns of China and other countries in the region, abandon this erroneous decision and withdraw the appropriate equipment."
In July, 2016, after five months of negotiations, the United States and South Korea decided to deploy the THAAD system, which should, if necessary, intercept North Korean ballistic missiles.
THAAD (Terminal High Altitude Area Defense) is designed for high-altitude over-atmospheric interception of missiles, allegedly, of short and medium range. Its deployment worries China and Russia. Japan noted that the placement of THAAD will contribute to peace and stability in the region,
RIA News