In France, a scandal erupted associated with the Minister of Defense Florence Parley. It turned out that Ms. Parley was appointed to her current post, despite the failure of her previous job.
The International Radio of France has broadcast material that says that the annual income of Florence Parley is many times higher than the income of not only her European colleagues, but also many French ministers. Parley's monthly income is almost 70 thousand euros "dirty". The main part of these funds is income from activities related to the fact that the French Minister of Defense headed (and according to some information, continues to head) one of the divisions of the state railway company SNCF.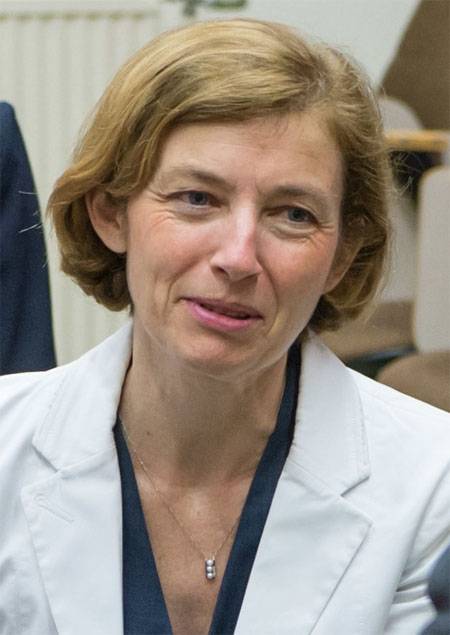 The fact that Parley receives funds from the state-owned railway sector has been known before. However, now the scandal broke out due to the fact that the state-owned company at one time decided to add Florence Parley a monthly premium of up to 10 thousand euros, citing this "special success in management activities." This statement caused anger among ordinary French citizens for the reason that the company itself had previously declared unprofitable and that the debt in the next 10 years with such management will grow by about 21 billion euros.
Such ineffective management did not prevent the French president from appointing Florence Parley to the post of head of the military department in June of this year, where much more money is rotated than in one of the structures of the railway state company. It was stated that if at Parley debts in the railway sector began to grow astronomically, now it is time to look for new holes in the military budget.
In France, they are outraged by the fact that the husband of the Minister of Defense is also a state official. He heads the Agency for State Participation of France. Opposition representatives said that there had not been such a corrupt Cabinet in the country for a long time.