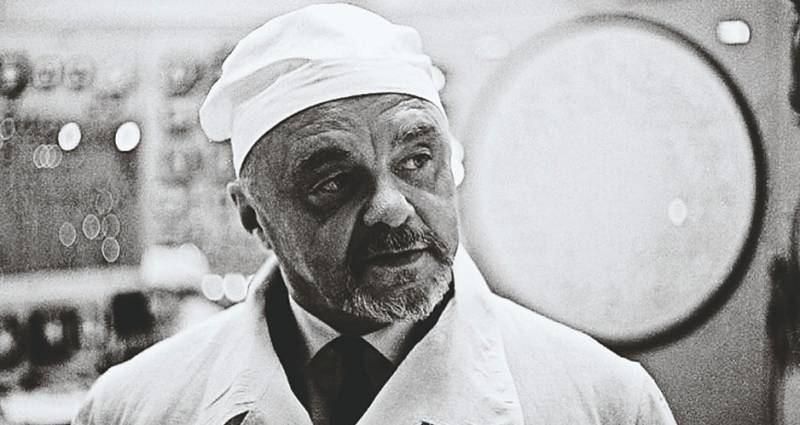 In September 1952, Stalin signed a decree of the Council of Ministers of the USSR "On Design and Construction of Facility No. 627". According to this document, until October 15, the Ministry of Mechanical Engineering and Instrument Engineering was to organize a Scientific Research Institute No. 5 on the basis of SKB-8 and other departments of NIIkhimmash. It was created to carry out design, experimental and research work on integrated power plants for facility number 627.
The decree was secret - it was about the first Soviet nuclear submarine. The work was headed by academic leaders - Academicians Anatoly Alexandrov and Alexander Leipunsky. Nikolai Dollezhal, a well-known heating engineer, was appointed chief designer of a nuclear power plant (NPI). It was necessary to solve a number of engineering and design tasks, first of all create a nuclear power unit and "enter" it into the engine room of the underwater ship. The project was carried out within two years.
Under the supervision of Dollezhal, several types of ship reactors were developed, including the liquid metal coolant (liquid metal carrier). But for the first nuclear submarine ("The Second Life of the Leninist Komsomol"), they chose a VVER (water carrier) modification, since with smaller NPPs, relatively large power was achieved. Analogues of this type of reactor in the country did not exist. The creation of a transport nuclear installation was a huge technical achievement.
The first generation nuclear-powered nuclear-powered ships installed VM-A reactors on thermal neutrons with a power of 70 megawatts. The author happened to serve on such submarines, and I can testify: the reactors were reliable.
Nikolai Dollezhal 34 of the year was led by SRI-8. Reactors for atomic submarines were constantly improved. The third generation of 1960 – 1975 nuclear-powered nuclear-powered ships was equipped with an OKE-650B3 type nuclear power unit with a 190 megawatt power, 2,5 times more powerful than the first types.
An eminent scientist forever entered into
history
as the creator of unique installations. The world's first nuclear power plant, nuclear power plants for the first Soviet submarine, nuclear rocket engines, various reactors: steam overheating, high-power channel uranograph and graphite, research - an incomplete list of what the Hero of Socialist Labor did twice, laureate of three Stalin, Lenin and two State awards USSR Nikolay Dollezhal together with the teams that were headed. In 1961, he created the Department of Energy Machines and Installations at Moscow Higher Technical School and headed it for 25 years.
SRI-8, now NIKIET (Research and Design Institute of Power Engineering), has an extensive experimental base. Dollezhal's brainchild is the lead contractor for both nuclear and radiation safety in the disposal of atomic submarines and surface ships, as well as the environmental rehabilitation of the "naming" naval facilities.