The Embassy of the Russian Federation in the DPRK reports that official Pyongyang has recognized Crimea as the territory of the Russian Federation. The submission says that a new Atlas of Peace has appeared in the DPRK, which is being issued on behalf of the North Korean state authorities. In the Atlas, the territory of the Crimean peninsula is designated as part of Russia.
From the report:
The Scientific Encyclopedia Publishing House (DPRK) has released a new political Atlas of the World. We noticed that the peninsula of Crimea (p. 240-242) is already painted in Russian colors. As the DPRK Ministry of Foreign Affairs explained to us, the republic respects the results of the referendum held in Crimea on joining the Peninsula into the Russian Federation, considers its results legitimate and fully compliant with international legal norms.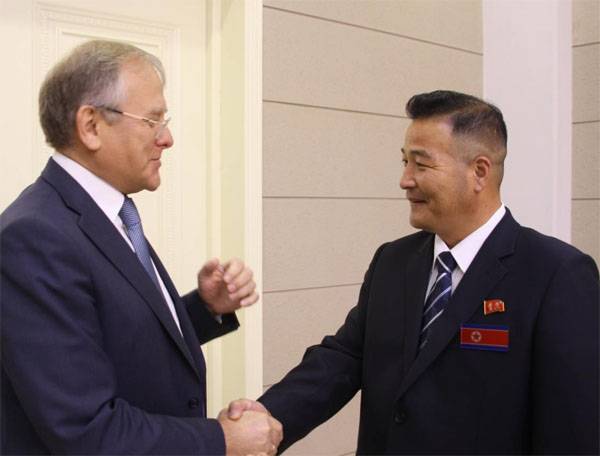 It is noted that the official Pyongyang outlined its position on this issue and, when voting in the UN, proceeds from the fact that Crimea is an integral part of the Russian Federation.
It should be noted that delegations of political parties of the Russian Federation, as well as major media, visited the DPRK. In particular, we are talking about the visit to Pyongyang of the TASS team, which will prepare material on the Democratic People's Republic of Korea.
Today, a delegation of North Korean students went to Russia from Pyongyang to the XIX World Youth Festival.