More than 70 monuments to Soviet soldiers and their graves have been desecrated in Poland in recent years, said Russian Ambassador to Poland Sergey Andreev, speaking at an international conference on Thursday in Warsaw.
At present, the first international conference "Honor their memory ..." is held in Poland, dedicated to the situation in Poland and other countries with the monuments and burial places of Soviet soldiers who died during the Second World War.
Since 2014, instances of vandalism at Soviet memorial sites in Poland have increased, and most of them are committed not against so-called "symbolic" monuments, but at military cemeteries, which has no justification in terms of any moral standards — both Christian and simple human decency
- said the head of the Russian diplomatic mission.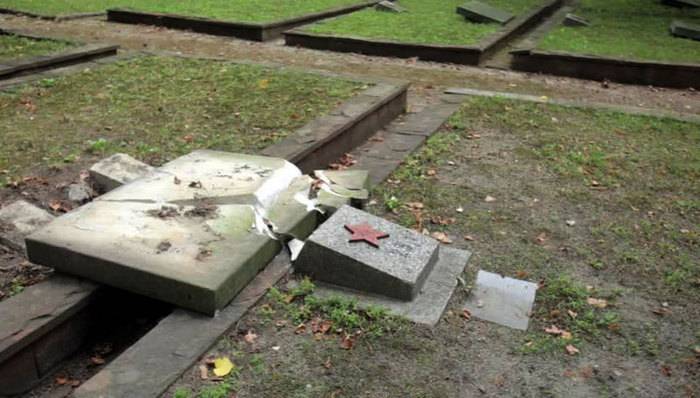 Between Russia and Poland there is an intergovernmental agreement on the graves and places of memory of victims of wars and repressions from 22 in February 1994. At the time of the signing of this agreement, there were more than 500 sites in Poland. Currently there are about half of them left.
Polish President Andrzej Duda in mid-July signed an amendment to the law banning the propaganda of communism or other totalitarian regime in the names of buildings, objects and premises for public use. The law comes into force three months after the signing and implies, among other things, the demolition of Soviet monuments. According to the calculations of the Institute of National Remembrance of Poland, which is responsible for the memorial work, the law on decommunization will affect the monuments of the Red Army around 230.
The Russian Foreign Ministry said that the signing by the Polish president of a law allowing for the demolition of Soviet monuments is an outrageous provocation that will not remain without consequences. During the liberation of Poland, over 600 of thousands of Soviet soldiers were killed, and about 700 of thousands of Soviet prisoners of war were killed by the Germans, reports
RIA News