The Western grouping of the Armed Forces of the Russian Federation in its current composition is able to minimize not only the threats emanating from the reinforced US military presence in Poland and the Baltic States, but also on a larger scale, reports
RIA News
report by the former head of the Federation Council Committee on Defense and Security, Senator Viktor Ozerov.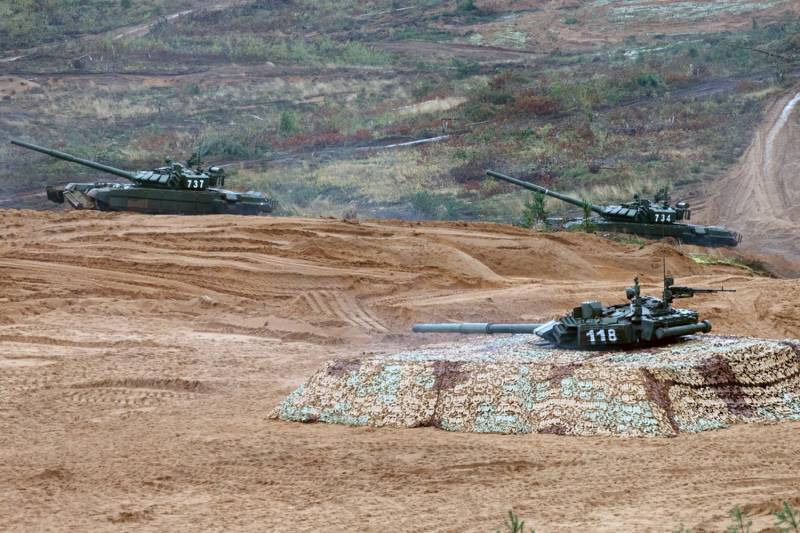 On the exercise "West-2017"
Today, the Defense Ministry reported that a whole mechanized division of the US armed forces was actually deployed near the Russian borders in the Baltic States. And the 2-I armored brigade of the USA arrived in Poland "quietly" and deployed there along with armored vehicles.
Taking into account the created groups, it is impossible to deny the existence of additional combat capabilities of NATO countries, but today the Western group is able to minimize the threats of not only the declared forces, but also a larger scale,
said Victor Ozerov.
Earlier, Senator Franz Klintsevich announced a possible withdrawal of the Russian Federation from the fundamental Russia-NATO act if the United States continues to strengthen its military presence in Poland and the Baltic states. In his opinion, in this way it will be possible to draw the attention of the world community to the actions of Washington. He recalled that the decision on this issue is taken by the president, the foreign policy and military departments of the country.