The former commander-in-chief of the united NATO contingent in Europe, James Stavridis, decided to act as a military observer and published on the pages of the publication
Bloomberg View
your article. In the article, Stavridis considers the issue of Russia's gaining on the Black Sea and criticizes such actions of the Russian Federation.
According to a retired NATO official, "Russia's ambitions on the Black Sea do not end with the Crimea alone." According to Stavridis, reinforcement on the Black Sea is an attempt by Vladimir Putin "to take advantage of the situation in the south, while NATO stands guard over the borders of Eastern Europe."
Stavridis:
The Kremlin is thinking of a new annexation after the annexation of the Crimea. They are going to cut through the land corridor to the peninsula.
Further, Stavridis announced that he was "extremely worried" about the situation in northern Turkey. It turns out that, according to the logic of the retired NATO commander in Europe, "Russia has a significant pressure on the Black Sea on the Turkish state."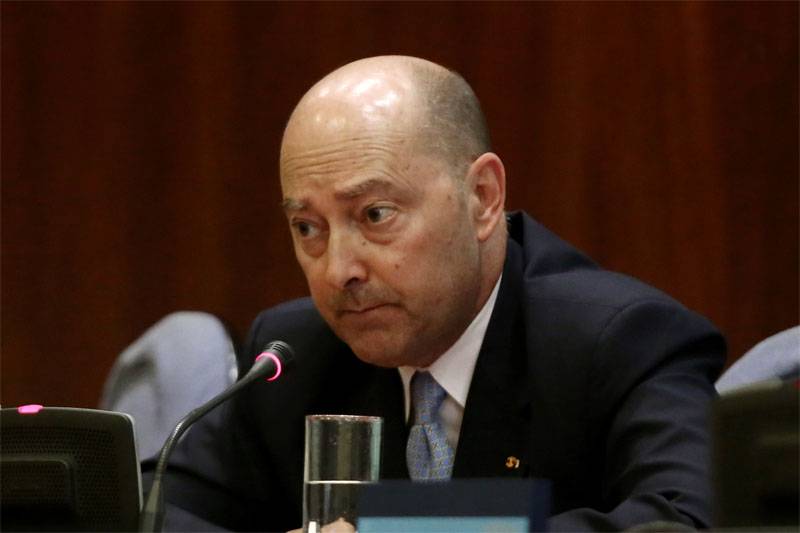 The reason for "strengthening of Russia on the Black Sea" Stavridis sees "the desire to achieve a de facto monopoly on the extraction of resources in this region", and also to solve the problem of new gas pipelines.
If we consider the article of Stavridis separately, then questions may arise why this publication was needed by the former NATO official. And if we consider the material in the context of NATO's policy of creating a unified Black Sea
flotilla
NATO, then all questions by themselves disappear. Now, in NATO, Russia must also be represented as the "main Black Sea aggressor" in order to try to change the letter of international law and create the aforementioned flotilla on the basis of Bulgarian and Romanian ports.