The Eurofighter fighter crashed at the Llanos airbase (Albacete province, southeast of Spain) after the parade on the occasion of the National Holiday of Spain, the El Mundo newspaper reported.
It was one of four Eurofighter who participated in the event in Madrid. According to El País sources, the pilot did not manage to eject.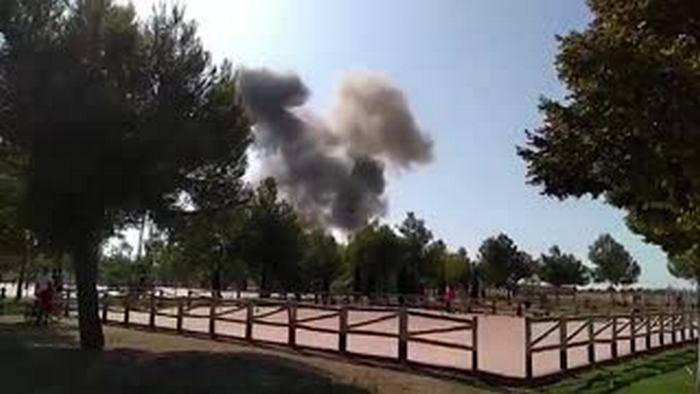 The chairman of the autonomous community of Castilla-La Mancha later confirmed the incident.
I express my condolences to my and the whole community of Castilla-La Mancha in connection with the death of a pilot in Albacete during the service of Spain
- wrote Emiliano Garcia Pag on Twitter.
In Madrid, October 12 held a parade in honor of the National Holiday of Spain, which was hosted by the head of state, King Felipe VI. Thousands of military personnel, including members of the National Police and the Civil Guard, as well as military equipment, including airplanes, took part in the 4 parade.
The cause of the disaster is currently not installed.
RIA News